Don't Be Afraid of the Dark Movie Review
Don't Be Afraid of the Dark: Light on Scares
In Don't Be Afraid of the Dark, a young girl named Sally (Bailee Madison) moves cross-country to Blackwood Manor, a Gothic estate her architect father (Guy Pearce), and his interior decorator girlfriend (Katie Holmes) are renovating. Soon after arriving, Sally begins to hear eerie voices coming from tiny creatures in the mansion's basement, and what follows is a pretty formulaic approach to a horror film — there's a house with a dark history, an all-too-knowledgeable groundskeeper, and a child whose fears are written off by the adults around her. The story feels all too familiar, and you can pretty much guess what's going to happen every step of the way.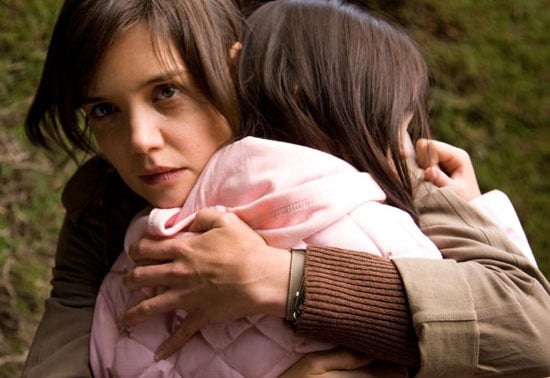 The film is a remake of a 1970s made-for-TV movie that producer and cowriter Guillermo del Toro cites as the scariest movie he ever saw as a child. It's hard not to expect a unique take on a haunted horror film, given the fact that del Toro created such a vivid imaginary world in Pan's Labyrinth. Instead we get a lot of clichés, and one of the only deviations from standard horror movie fare — an intricate mythology surrounding the creatures — emerges as more confusing than scary. To find out more about why del Toro's monster's failed to make my skin crawl, just
.
The tiny beasts who torment Sally are most terrifying during the first half of the film, when we only catch brief glimpses of their claws and beady eyes, experiencing them through their raspy whispers. Their ability to inspire fear, however, diminishes when they make their first appearance onscreen and we see that instead of the terrifying boogeymen we've been envisioning are scruffy rat-like creatures that have been brought to life with CGI effects.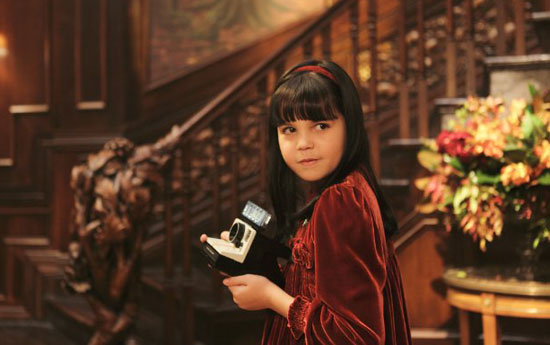 More convincing than the little critters is Madison, who taps into Sally's loneliness and fear with such ease, it's hard to believe she was only nine when the film was shot. We feel Sally's pain and isolation as she cries over her parents' divorce, weeps during a phone call to her mother, and wanders the estate's grounds by herself. Madison steals the spotlight from Pearce, who is largely forgettable in his role as a father who cares more about his career than his daughter. Holmes's character Kim, on the other hand, has a little more emotional depth, as we see her struggle to connect with the distant girl who has recently entered her life, and then goes on to become Sally's ally in dealing with the haunting.
If you're a fan of classic horror films that make you scream at characters as they make one bad choice after another, then you will probably enjoy Don't Be Afraid of the Dark. Those who are expecting a more terrifying tale that will stick with them for days might be disappointed, as this definitely isn't the type of film that's going to make you want to sleep with the lights on once you get home.
Photo courtesy of Miramax