The Double Trailer With Jesse Eisenberg
The Double Trailer: Are Two Jesse Eisenbergs Really Better Than One?
How much do you love trailers with ominous imagery, strange blues music sung a cappella by an old man, and more than one Jesse Eisenberg? A lot, you say? Then you're going to love this trailer for The Double, directed by The Watch's Richard Ayoade. Eisenberg stars in the adaptation of Fyodor Dostoyevsky's short story as a man who goes insane when his doppelganger appears. Mia Wasikowska and Wallace Shawn (aka Mr. Hall from Clueless) costar, though the trailer only gives us little peeks at their parts in the film.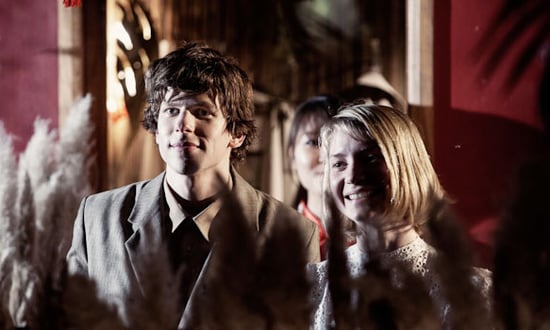 The Double debuts this week at the Toronto International Film Festival, and I'll be curious to hear initial responses, since this trailer doesn't give much of anything away. Director Ayoade is also known for his very well-received 2010 film Submarine, so don't let the vague trailer for The Double turn you off; this could turn out to be a must see. Stay tuned for a US release date, and watch the trailer after the jump.