Downtown Girls MTV Reality Show Trailer Video
MTV's Downtown Girls: Your New Reality Guilty Pleasure?
Freaking out a little bit knowing that The Hills is almost done and you don't yet have a worthy, candy-coated guilty pleasure to fill its place? Fear not, my friends, MTV won't leave you high and dry. Meet the Downtown Girls, the network's new reality show centered on another group of 20-something women trying to make it in a big city. It's not so different from The City, but it's a new crop of unknowns with Glamour blogger Shallon Lester at the center. She's the bubbly (I had to) blonde in the middle of the photo.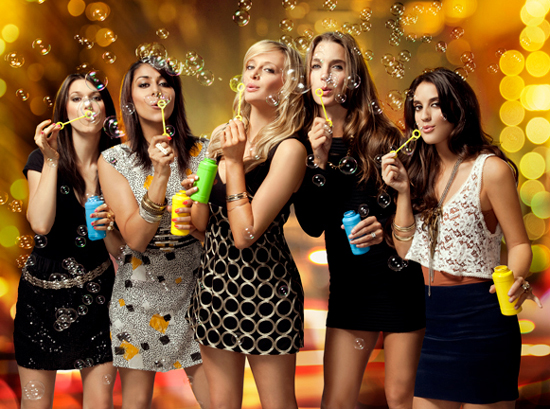 Shallon's friends, who we meet in this trailer, are all involved in different industries — but you know they're all trying to find love and career success in Manhattan. Will I be watching? I'm not too proud to admit that I will at least take in the pilot and see if I get sucked in. As for you, watch the trailer when you
.