Dracula TV Show Trailer
Pilot Scoop: Dracula
Jonathan Rhys Meyers has a new primetime role in a new NBC drama that's premiering tonight, but the character he's playing is actually pretty old. In Dracula, Meyers plays the dashing title character in a series that's capitalizing on the apparently still-hot vampire trend. I've checked out the pilot for the new show, so to find out if Dracula is a show you should sink your teeth into, just keep reading.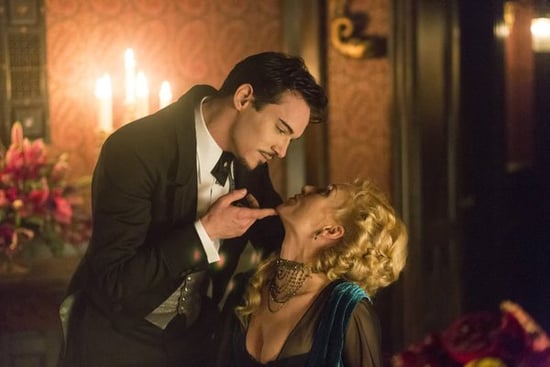 What it's about: In 19th-century London, Dracula has just been brought back to life, and he hides his real identity while posing as an American entrepreneur whose business is technology. Behind the scenes, he's scheming to get revenge on those who made him immortal in the first place. However, Dracula gets one big distraction when in his social circle he spots a woman who looks identical to his dead wife.
Where it works: The atmosphere is cinematic and cool; it feels very much like a welcome revisiting of the world of Interview With the Vampire.
Where it doesn't: Meyers's accent is atrocious. It may be passable in theory because he's playing a Brit who's pretending to be an American, but that doesn't make it assault my ears any less.
You might like this show if: You still have vampire fever, and the only cure is more vampires.
When it's on: Fridays at 10 p.m. on NBC
Watch a trailer for Dracula after the jump.