Drive Now Available on DVD
What to Rent: New DVDs This Week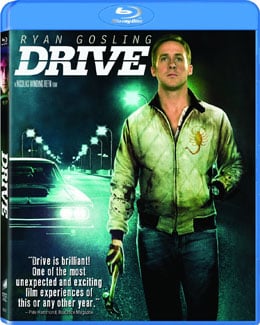 Ryan Gosling plays the strong, silent type in this action-packed thriller about a stunt driver who moonlights driving getaway cars for thieves. He's thrown for a loop when he falls for his next-door neighbor (Carey Mulligan), and agrees to help her husband with a robbery that goes horribly awry. The film is engaging, impossibly stylish, and boasts a killer soundtrack, as well as top-notch performances from Gosling and Albert Brooks. DVD extras include featurettes.

93%
This futuristic flick takes us to a world where time is currency, and once you hit 25, you need your minutes to stay alive. Unfortunately, the rich keep getting richer and the poor, like Will Salas (Justin Timberlake), are fighting for survival. Will becomes a target when he's gifted an eyebrow-raising number of minutes, and sets out on a moral crusade against the elite to help himself and others who are in his situation. Though the idea of the film is promising, the dialogue and convoluted plot don't live up to expectations. DVD extras include deleted scenes and extended scenes.
37%
One more release when you
.
Steve Martin, Jack Black, and Owen Wilson head up this comedy about three very different men competing for a bird-watching title known as a "big year." Through their scheming and scrambling to outdo each other, they each learn something about friendship and how their obsession with birding is affecting their personal lives and relationships. Though the film has old-fashioned, innocuous comedy, it's also slow and forgettable.
39%