Dumb and Dumber Best Movie Quotes
Buzz Lines: What's Your Favorite Quote From Dumb and Dumber?
This week's installment of buzz lines is going to revolve around one of the greatest comedies of our time (arguably): Dumb and Dumber. As Harry and Lloyd, Jeff Daniels and Jim Carrey have some of the most brilliantly stupid lines in cinema, many of which are eminently repeatable. Do you have a favorite quote from the movie? I'm listing a few to get you started, so check those out and then list your faves in the comments!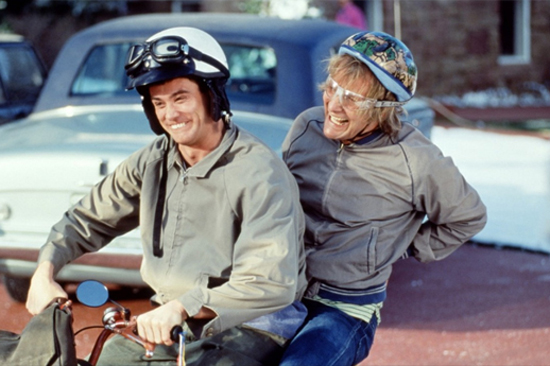 "We got no food, no jobs . . . our PETS' HEADS ARE FALLING OFF!" — Lloyd
"Just when I thought you couldn't possibly be any dumber, you go and do something like this . . . and totally redeem yourself!" — Harry
"Wanna hear the most annoying sound in the world?" — Lloyd