Dwayne "The Rock" Johnson has been all over the place promoting Hercules [1] this week, and his latest stop was an AMA for Reddit [2]. That's right, not only did he make some retro workout videos with Jimmy Fallon [3], but he also took the time out of his iron-pumping day to answer questions from fans. Over the course of the AMA, Johnson joked about his career in the wrestling world, talked about getting in shape for Hercules, and actually got really emotional talking about his late friend Paul Walker [4]. There was also an unexpected guest — and The Rock told him what was what. Take a look.
Source: Brendon Thorne / Getty [5]
First, he addressed that now-infamous fanny pack picture.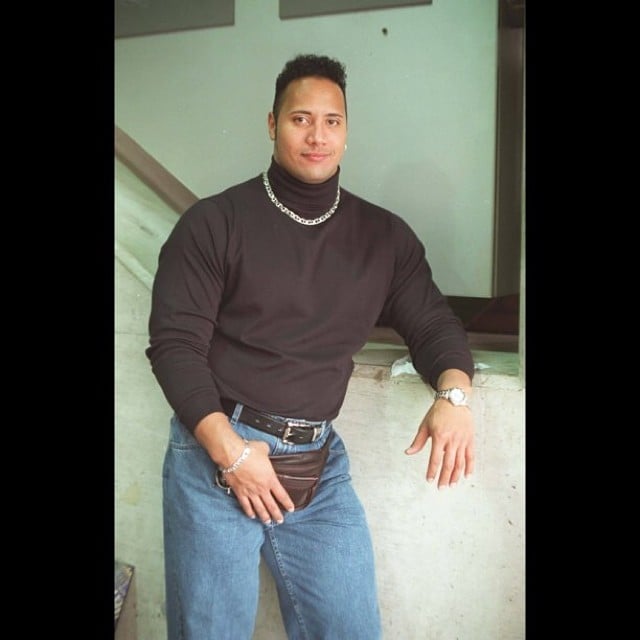 "The turtleneck can in fact work as a tactical garment, but you should also have a leather fanny pack on standby."
Source: Instagram user therock [6]
He talked about how Hercules was his toughest role ever.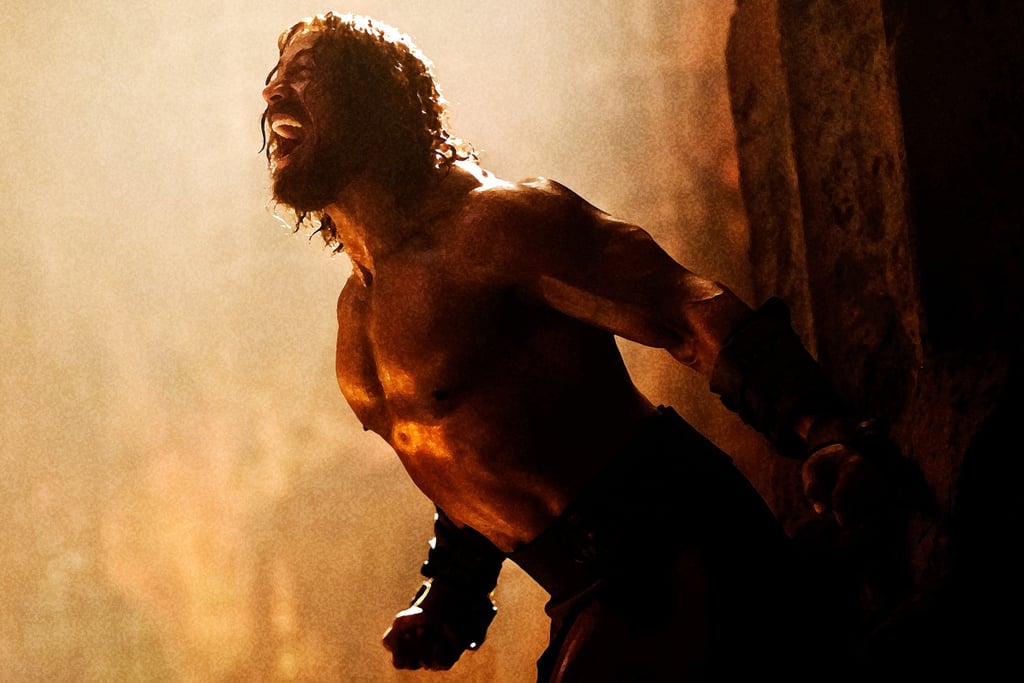 "Hercules was by far my most demanding role. Six months of hardcore training, prep, and diet. Chariot, sword, and combat training as well. What I didn't count on was the injury that occurred six weeks before shooting (tore two tendons from my pelvis), which then ultimately led to my abdomen wall weakening, which caused three hernia tears. Wrap all that up into a big ass ball of fun pain and you have the most challenging role I've ever had. Funny thing is, if I had to do it all over again, I'd do it twice. Only I'd add a freaking cheat meal once a week or so."
And then Arnold Schwarzenegger invited himself to the party?!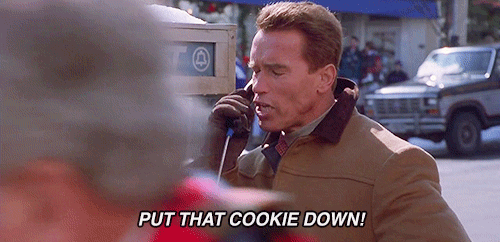 "I would love to do a movie with Dwayne — the Oak and the Rock — it couldn't be more perfect. Anyway, congratulations, Dwayne. The movie looks fantastic and I can tell you know what's best in life. Let's get together soon and share sword stories . . . I'm hoping everyone respects The Rock not just for his body and athletic ability when he crushes his enemies, but for his relentless drive and more importantly, the way he gives back to the community. It is a rare thing and we should all be inspired."
The Rock asserted that he could definitely kick Schwarzenegger's ass.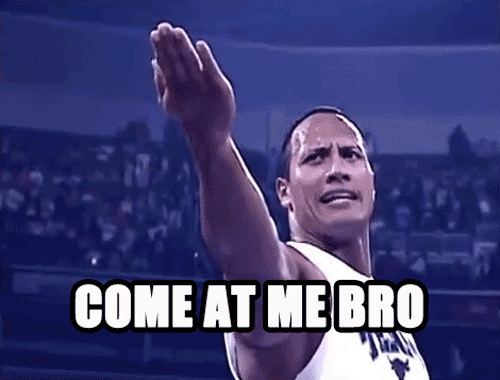 "If you're asking if I would consider being in the Expendables franchise, then the answer is yes. But I don't want to be on their team and be buddies with them. F*ck that noise. I want to hunt every single one of them down and tell them to 'send your soul to heaven cause your ass is mine.' [Ronda] Rousey lives cause she'd be my character's training partner and [Terry] Crews lives as well cause my character would need someone to compete at pec popping with."
He also spoke very sincerely about losing friend and costar Paul Walker.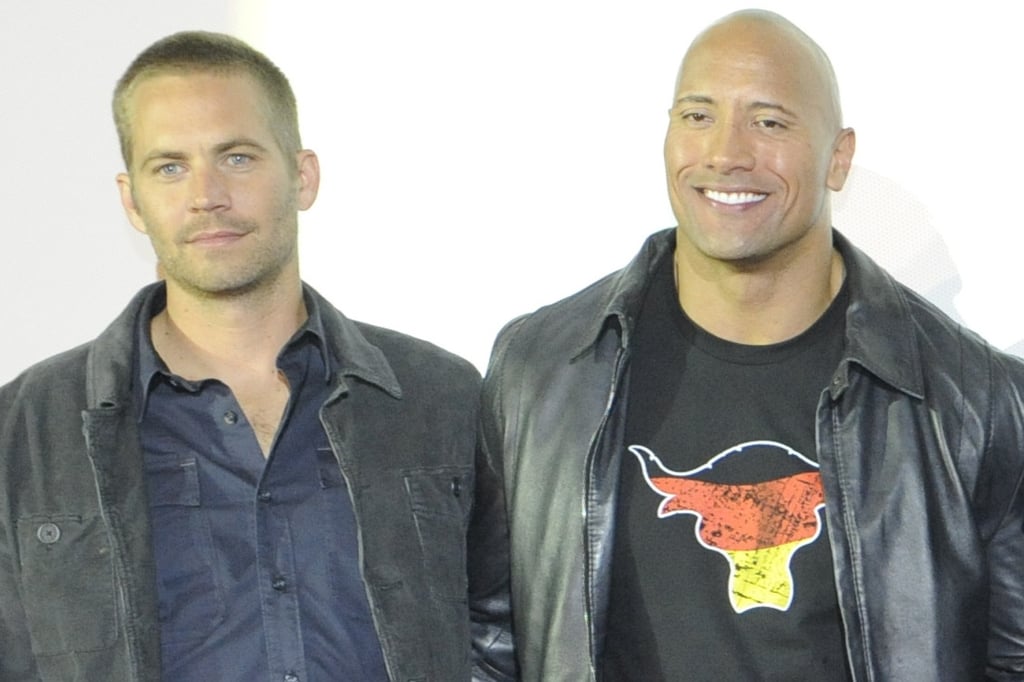 "Finishing Fast & Furious 7 without Paul was very bittersweet. His death was heartbreaking and in a way, informed us that we should be even more grateful for every waking minute. We should hug our loved ones and friends just that much tighter and stronger. I truly feel audiences will be very happy and emotionally moved by Fast 7. I'm proud of the movie we made. I'm proud of my fellow actors, director, studio partners, and hard working blue-collar film crew. The truth is — like all movies — Fast & Furious 7 will come and go and hopefully leave an incredible movie legacy behind. To me, the no. 1 most important thing I care about is making sure his daughter has stability in her life and good solid men around her to help raise her in the wake of Paul's passing. (MYB)"
Finally, he revealed what The Rock has been cooking since the '90s.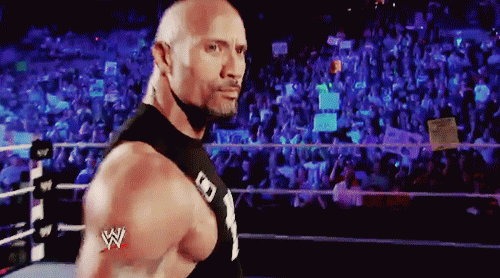 "After all these years — CLEARLY I've been cooking pop tarts and fanny packs."