We know it's 2020, but these early-2000s movies on Netflix are some of the most entertaining flicks you can stream right now. Bring on the nostalgia [1] when you watch these high-school comedies [2], action movies, family-friendly movies [3], and even sexy romances [4] that will take you back to the days of Juicy tracksuits and flip phones. These films from the aughts (aka the first decade of the 2000s) are all gems in one way or another — they were either critical successes, cult movies that have turned into classics, or movies so bad, they're actually good. Whatever the case, we can assure you that you'll definitely want to revisit your favorites. And if you haven't seen some of the hits on this list, what are you possibly waiting for?
Grab the popcorn and get ready for a wild night in, because these early-2000s Netflix movies [5] are about to take you for a ride back in time.
— With Haley Lyndes, Shannon Vestal Robson, Corinne Sullivan
Charlie St. Cloud (2010)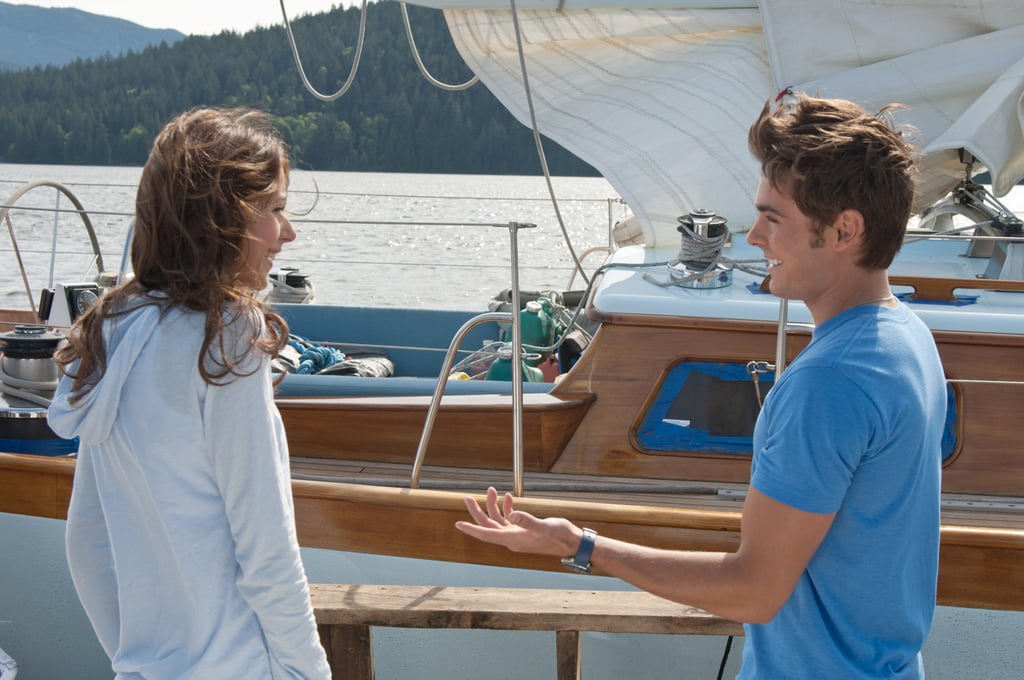 We pretty much worship any movie Zac Efron [7] is in, but we have to admit, Charlie St. Cloud is a must-see film in its own right. It's based on a book by Ben Sherwood and tells the story of teenage sailor Charlie St. Cloud, who must choose between keeping a promise to his deceased younger brother or pursuing a relationship with Amanda Crew's character.
Watch Charlie St. Cloud on Netflix [8].
Inception (2010)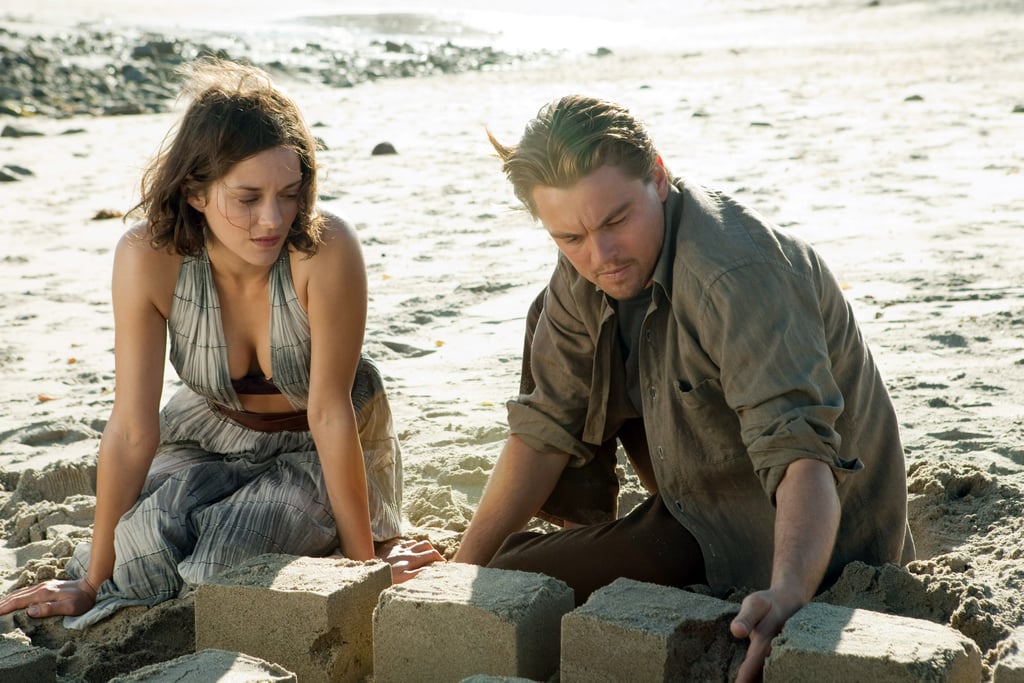 A team of mercenaries specialize in psychological heists, walking in the minds of their targets to steal ideas. When they're asked to plant an idea instead, their leader's own deeply damaged psyche threatens the whole team's ability to complete the heist and return to reality before they're stuck in a timeless dreamscape for eternity.
Watch Inception on Netflix. [9]
The Matrix Reloaded (2003)
The Matrix Reloaded takes place six months after the events of the first film. Morpheus (Laurence Fishburne of Black-ish [10] and John Wick) sends Neo on a mission to Zion, the last place on Earth with free humans.
Watch The Matrix Reloaded on Netflix. [11]

The Lake House (2006)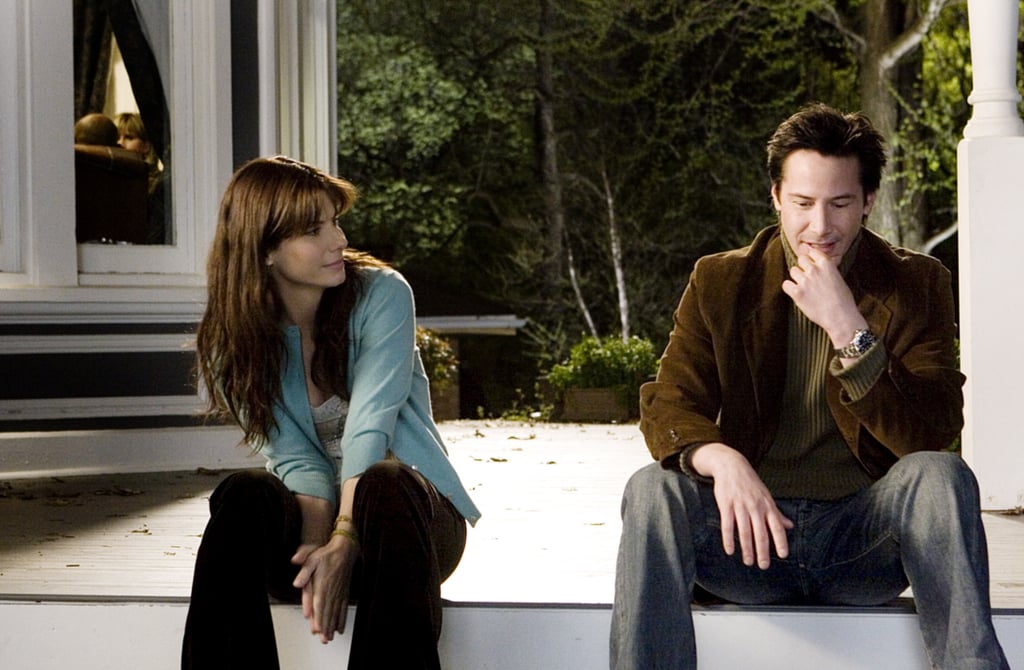 A lonely doctor begins writing letters to a frustrated architect who lives in his former lake house, only to discover that they're living two years apart.
Watch The Lake House on Netflix. [12]
The Matrix Revolutions (2003)
In the third installment of The Matrix, Neo is stuck at a subway station where he's in between Machine City and The Matrix.
Watch The Matrix Revolutions on Netflix. [13]
V For Vendetta (2005)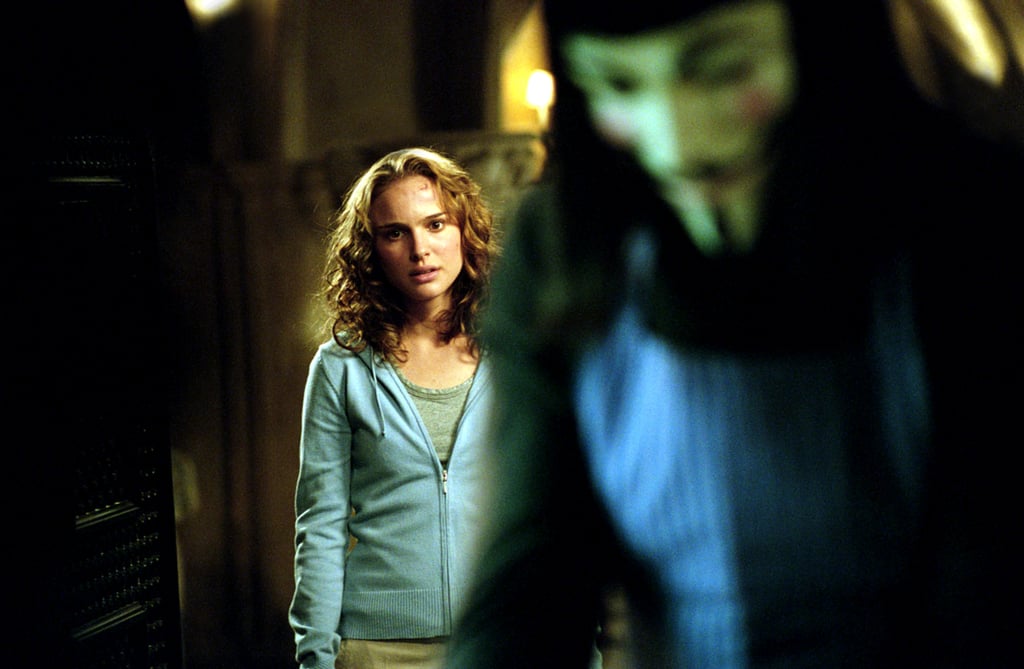 A dystopian thriller about a masked figure who tries to start a revolution through various terrorist attacks.
Watch V For Vendetta on Netflix. [14]
40 Days and 40 Nights (2002)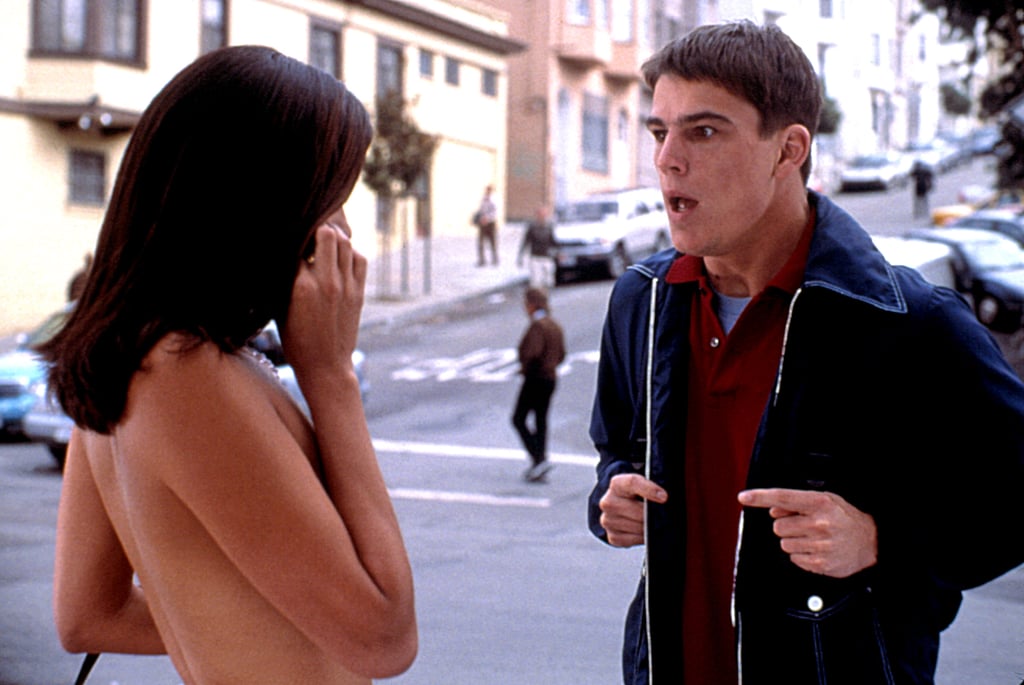 Josh Hartnett [15] stars in this rom-com as a recently dumped bachelor who decides to take a vow of celibacy for the 40 days of Lent. Of course, as soon as he swears off sex, the perfect woman walks into his life.
Watch 40 Days and 40 Nights on Netflix. [16]
Baby Mama (2008)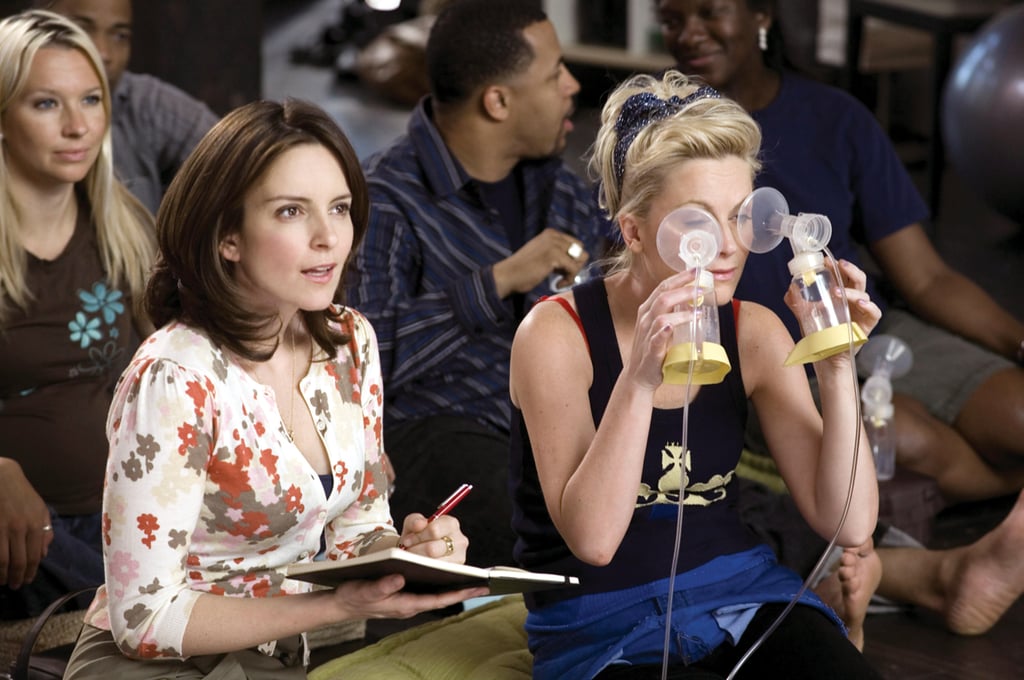 Romance, surrogacy, fart jokes, and unexpected friendship collide in this 2008 comedy starring Tina Fey [17] as a woman who's having trouble conceiving and Amy Poehler [18] as the unlikely woman who ends up carrying a baby for her.
Watch Baby Mama on Netflix [19].
Inglourious Basterds (2009)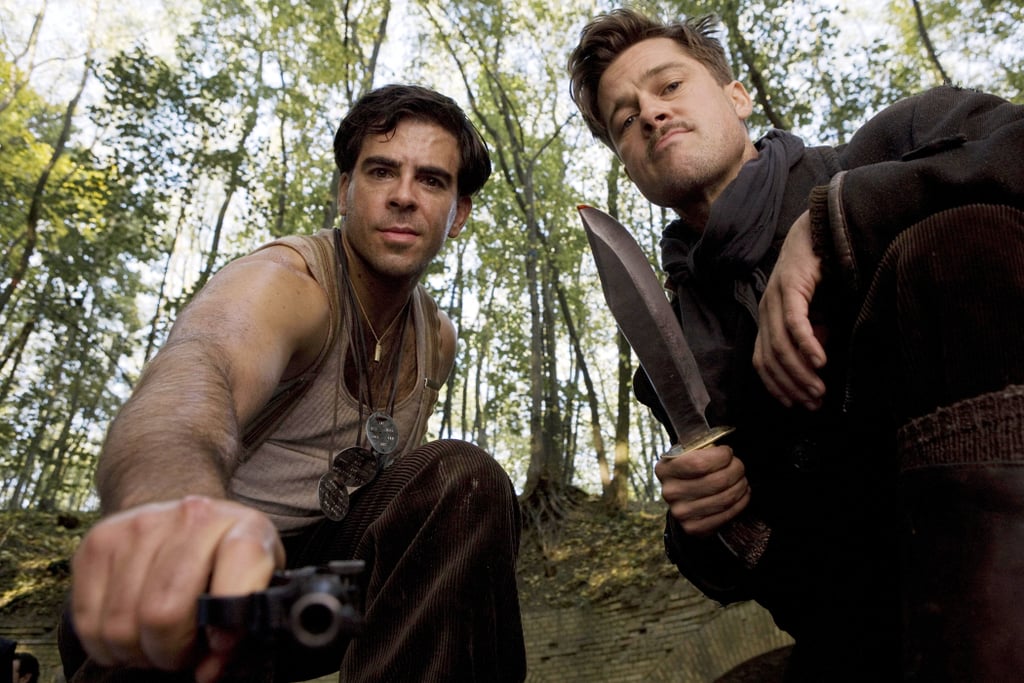 Quentin Tarantino [20]'s alt-history dark comedy focuses on a mismatched group of fighters determined to get violent revenge on Nazis. The Jewish-led group includes Allied officers, a German actress-turned-spy, and a Jewish theater owner whose family was murdered — and they've all got their own dreams of brutal vengeance.
Watch Inglourious Basterds on Netflix. [21]
The Social Network (2010)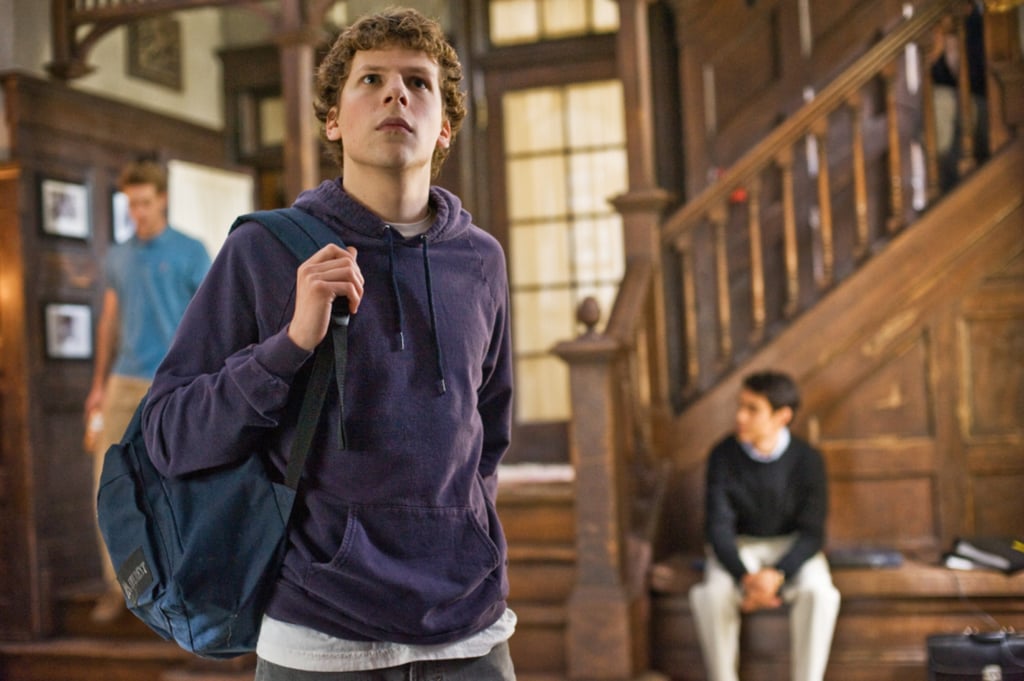 This biographical film stars Jesse Eisenberg, Andrew Garfield, and Justin Timberlake [22] as they reenact the rise of Facebook and how its CEO, Mark Zuckerberg, went from a Harvard undergrad to one of the youngest billionaires ever.
Watch The Social Network on Netflix. [23]
Scary Movie (2000)
This flick mocks all scary movies that came before it. With references to Scream, The Blair Witch Project, and more, Scary Movie will have you laughing at how ridiculous some of the plots really are. Get ready to be entertained.
Watch Scary Movie on Netflix [24].
Fun With Dick & Jane (2005)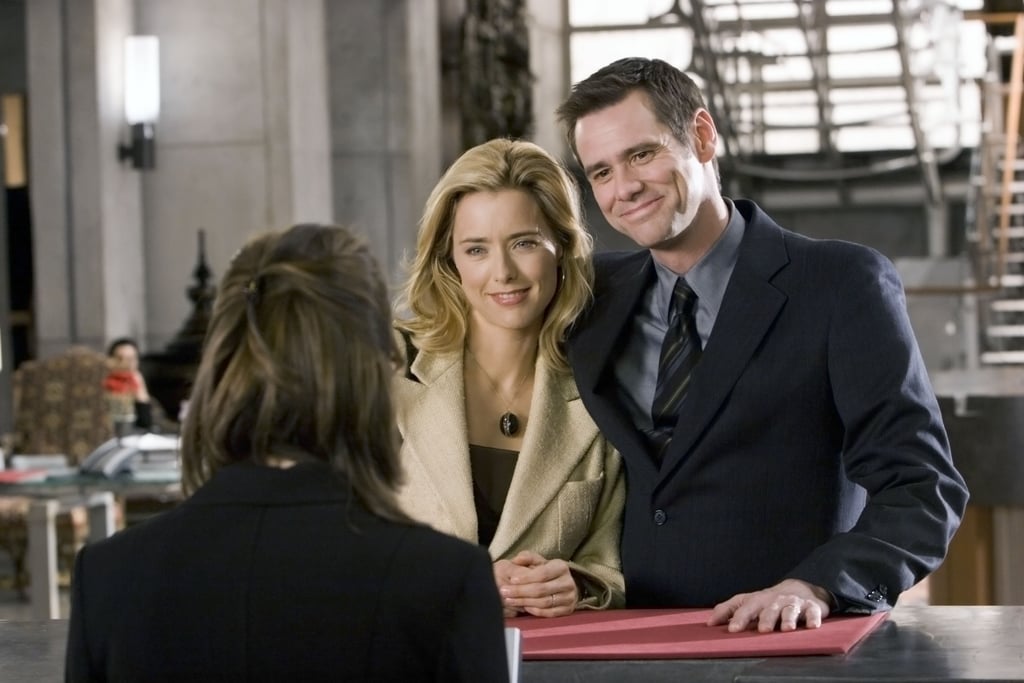 Husband and wife, Dick (played by Jim Carey) and Jane (played by Téa Leoni), find themselves broke and jobless. Unsure of what to do, they turn to crime to keep afloat.
Watch Fun With Dick & Jane on Netflix. [25]
Resident Evil: Apocalypse (2004)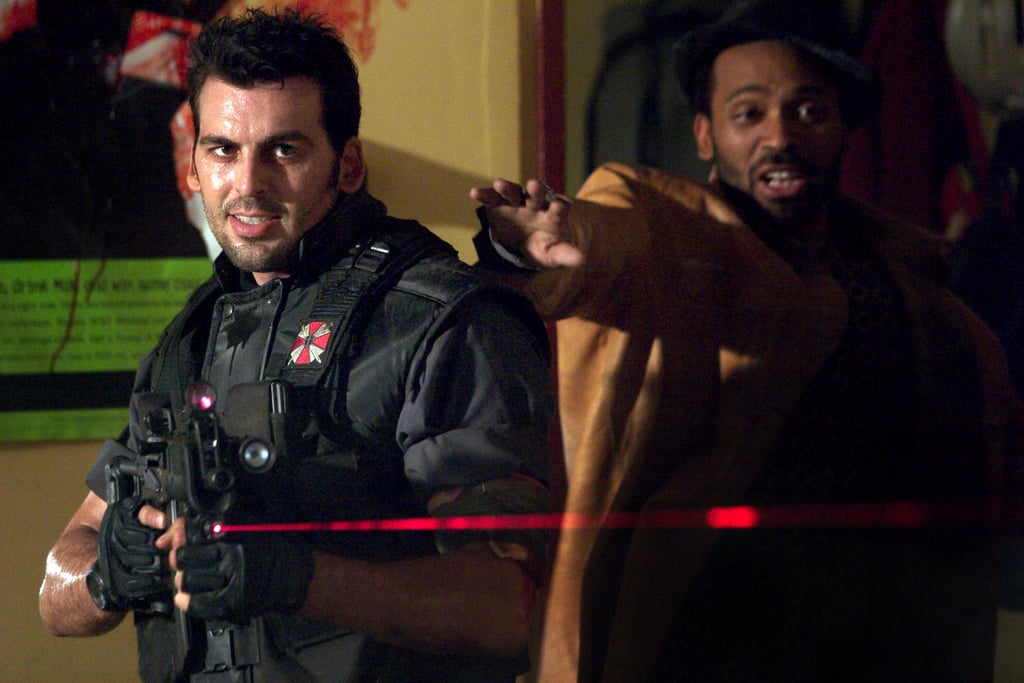 Alice wakes up in a Raccoon City hospital to find her town's been overrun by zombies. Putting her life on the line, Alice decides to investigate the force that started it all.
Watch Resident Evil: Apocalypse on Netflix. [26]
The Curious Case of Benjamin Button (2008)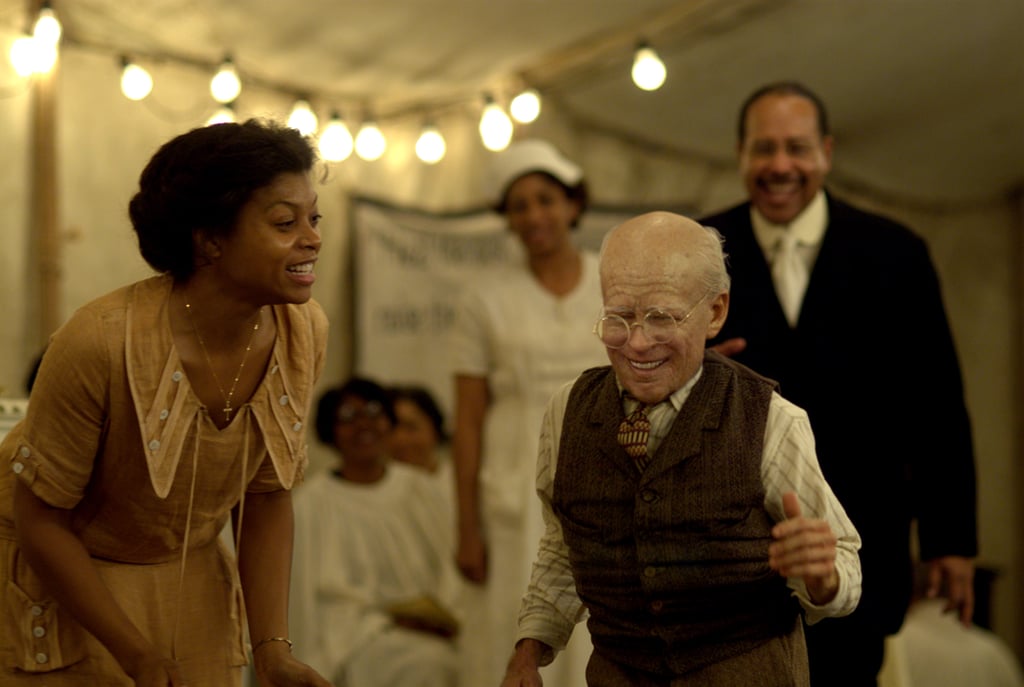 This film is an absolute must-watch. Starring Brad Pitt [27] and Cate Blanchett [28], the movie tells the tale of Benjamin Button, a man who was born old and ages backward.
Watch The Curious Case of Benjamin Button on Netflix. [29]
Jarhead (2005)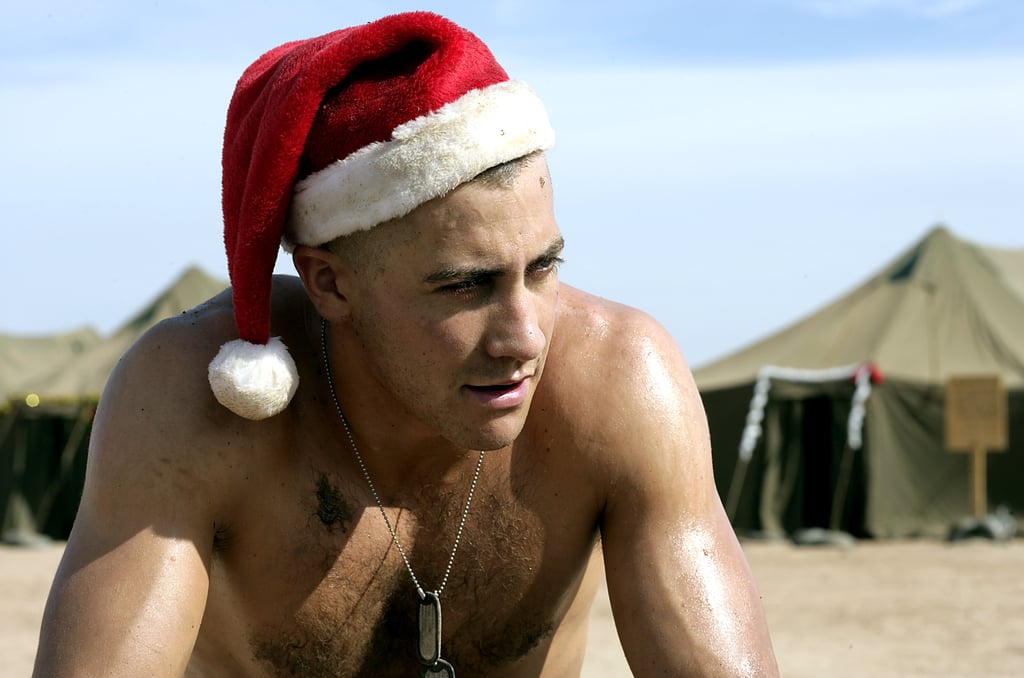 Follow marine Anthony Swofford (Jake Gyllenhaal [30]) and Staff Sgt. Sykes (Jamie Fox) as we learn about their lonely days spent at war, and the comedic relief they use to get through it.
Watch Jarhead on Netflix. [31]
Center Stage (2000)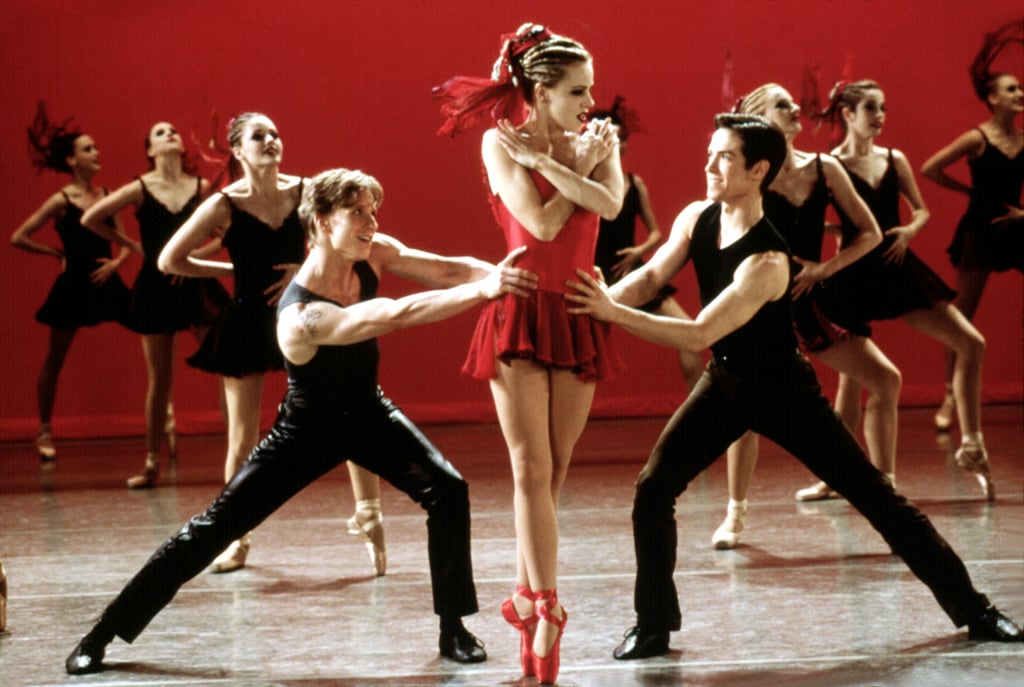 A group of teens push themselves to their limits in order to get into the American Ballet Academy, but can they overcome their physical and mental stress?
Watch Center Stage on Netflix. [32]
Scary Movie 2 (2001)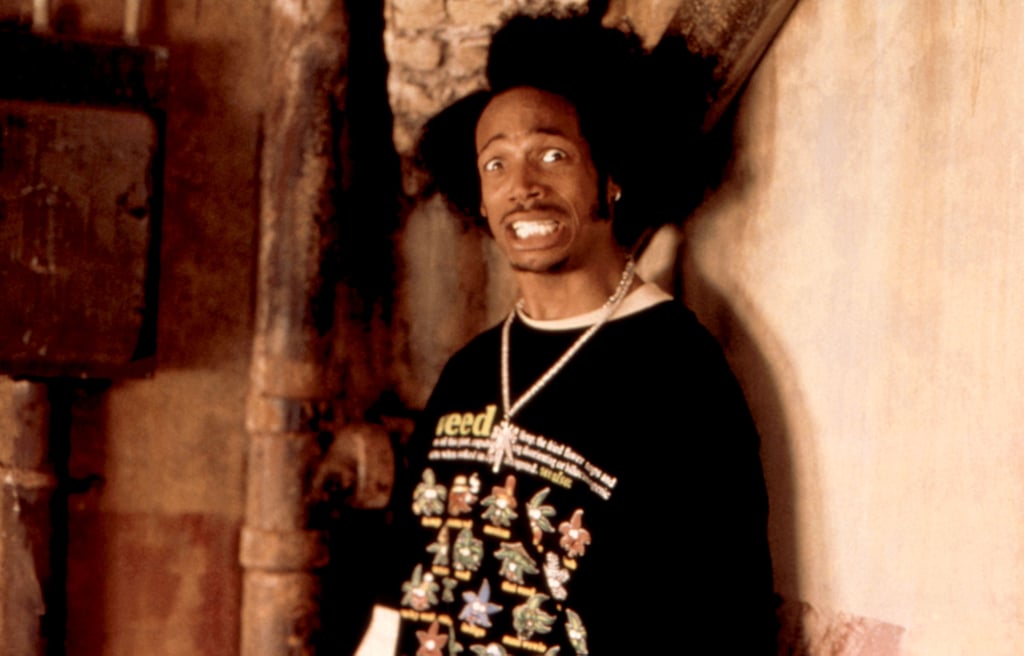 This extension of the Scary Movie franchise has a supernatural spin to it. References to movies such as The Exorcist and The House on Haunted Hill will leave you spooked but laughing to your core.
Watch Scary Movie 2 on Netflix [33].
Madagascar: Escape 2 Africa (2008)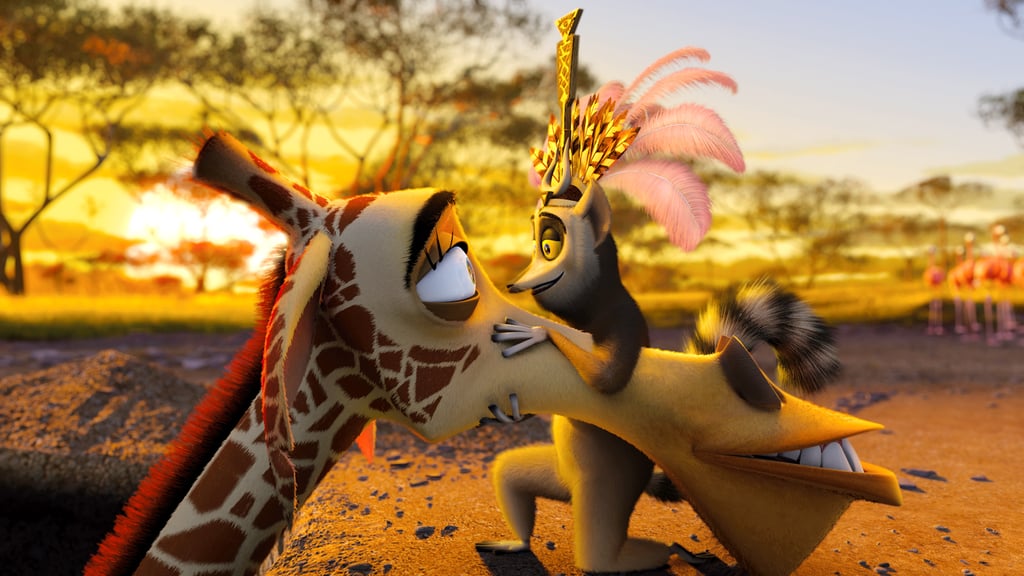 This hilarious sequel, which introduces King Julien (who has his own Netflix spinoff, All Hail King Julien [34]), is about a rescue gone wrong, where Alex the lion and his companions get stranded in Africa.
Watch Madagascar: Escape 2 Africa on Netflix. [35]
Just Friends (2005)
An uncool teenage boy is desperately in love with his best friend, but she doesn't return his feelings and he leaves, heartbroken. When they reconnect ten years later, though, there might be a spark between them after all.
Watch Just Friends on Netflix. [36]
What a Girl Wants (2003)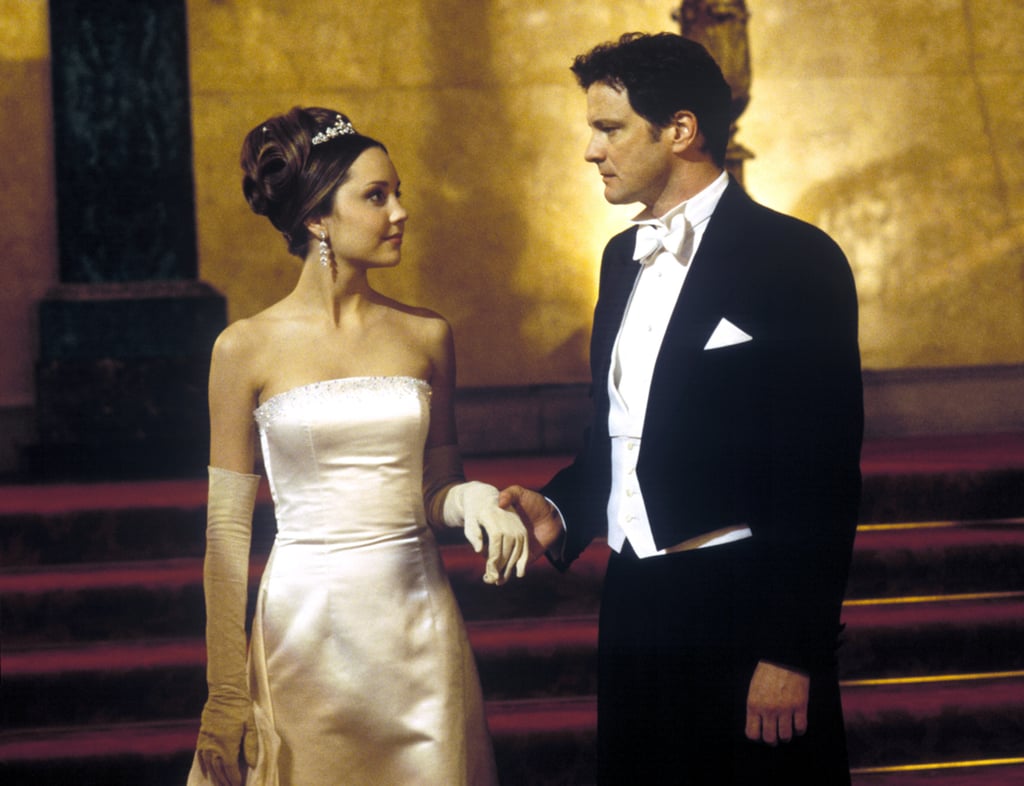 Amanda Bynes [37] captures our hearts in this movie, and it's hard not to fall for her costar Colin Firth [38], too. In search of a father she's never met, Daphne (Bynes) hops across the pond to find out her father is an established politician.
Watch What a Girl Wants on Netflix. [39]
Hitch (2005)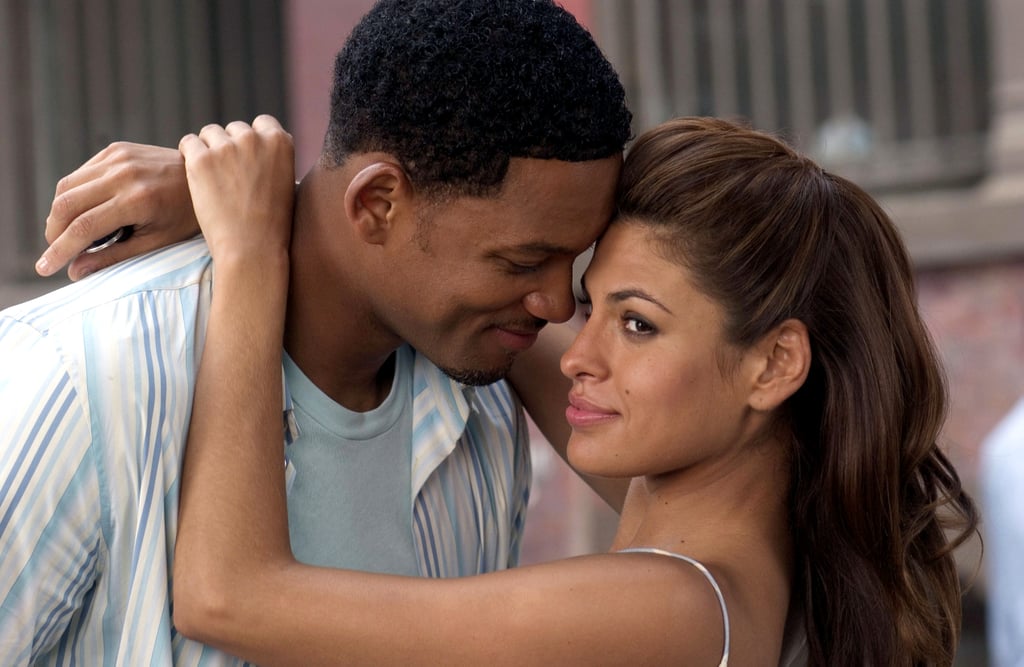 Alex Hitchens (Will Smith [40]), aka "The Date Doctor," is an expert when it comes to every relationship but his own. In the romantic comedy Hitch, he learns that his games don't work on a gossip columnist who he falls for, and things get even messier when her latest story is about one of Alex's clients.
Watch Hitch on Netflix. [41]
The Patriot (2000)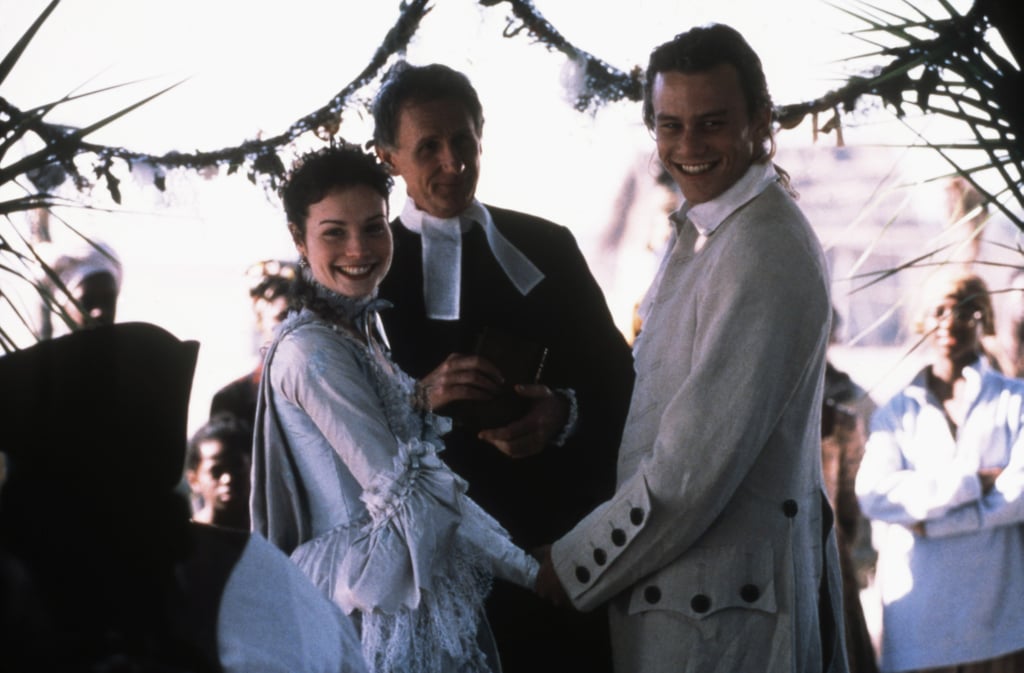 During the American Revolution, a young man enlists to fight against the British, frustrating his pacifist father. When he's captured, his father takes up arms to rescue him, forming a group of patriot fighters who prove invaluable to the overall colonial war effort.
Watch The Patriot on Netflix. [42]
The Tourist (2010)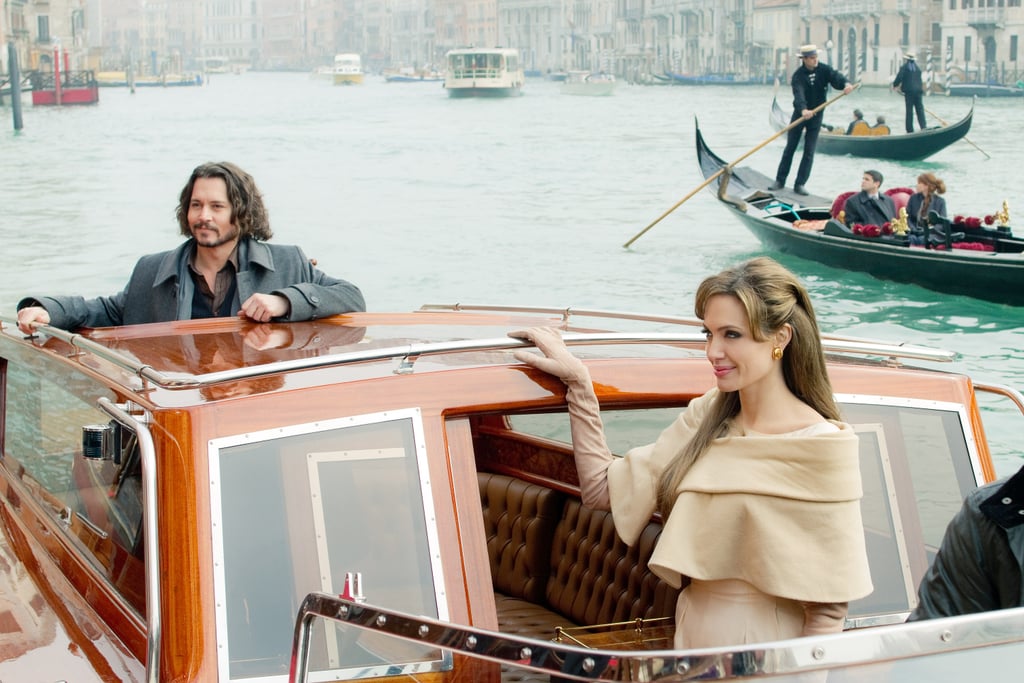 Follow Johnny Depp [43] and Angelina Jolie [44] as they evade the authorities in this movie that takes place across Europe.
Watch The Tourist on Netflix [45].
The Heartbreak Kid (2007)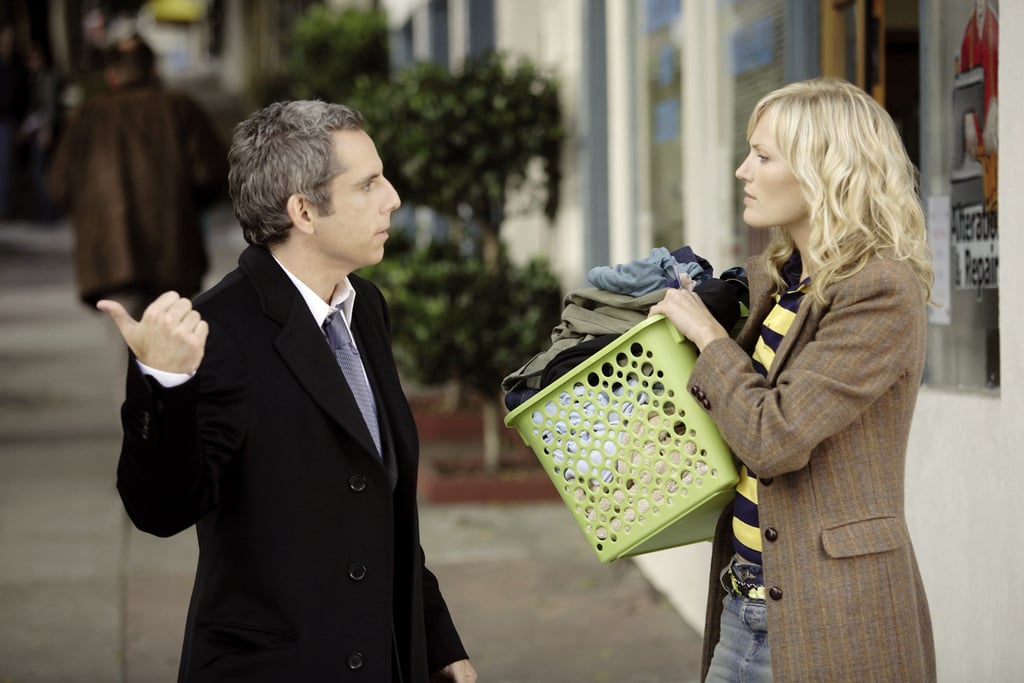 Just after marrying who he thinks is the ideal woman (Malin Akerman), one man (Ben Stiller [46]) encounters another woman (Michelle Monaghan) on his honeymoon who makes him rethink everything.
Watch The Heartbreak Kid on Netflix. [47]
Failure to Launch (2006)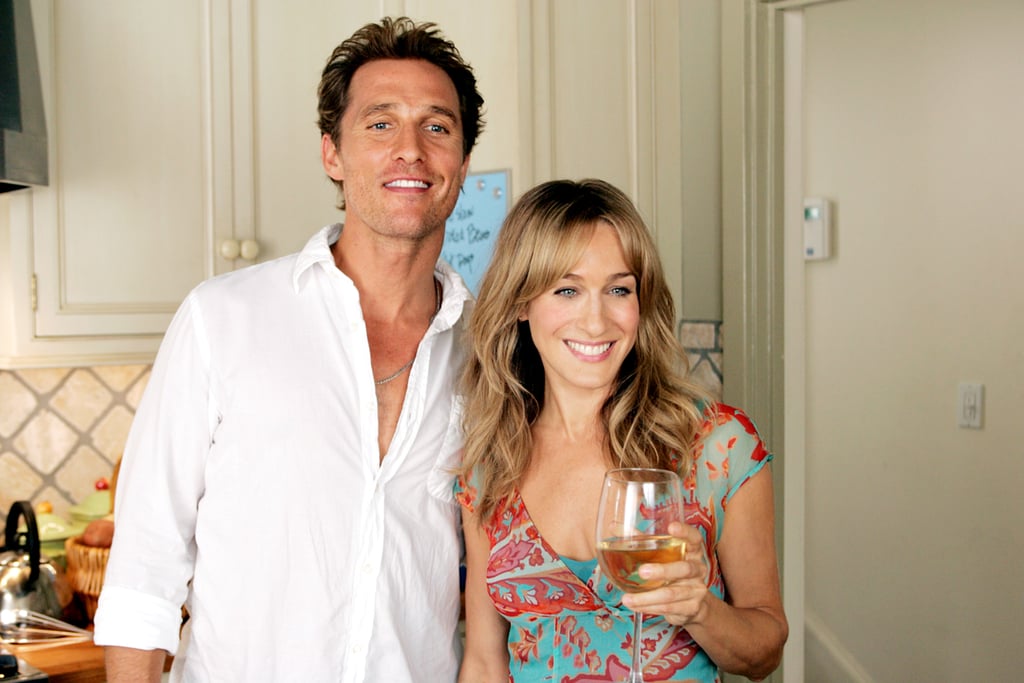 Hey, remember when Matthew McConaughey [48] was "that rom-com guy"? He stars with Sarah Jessica Parker [49] in this comedy about a 35-year-old who just won't leave home and the woman his parents hire to charm him into leaving.
Watch Failure to Launch on Netflix. [50]
Zack and Miri Make a Porno (2008)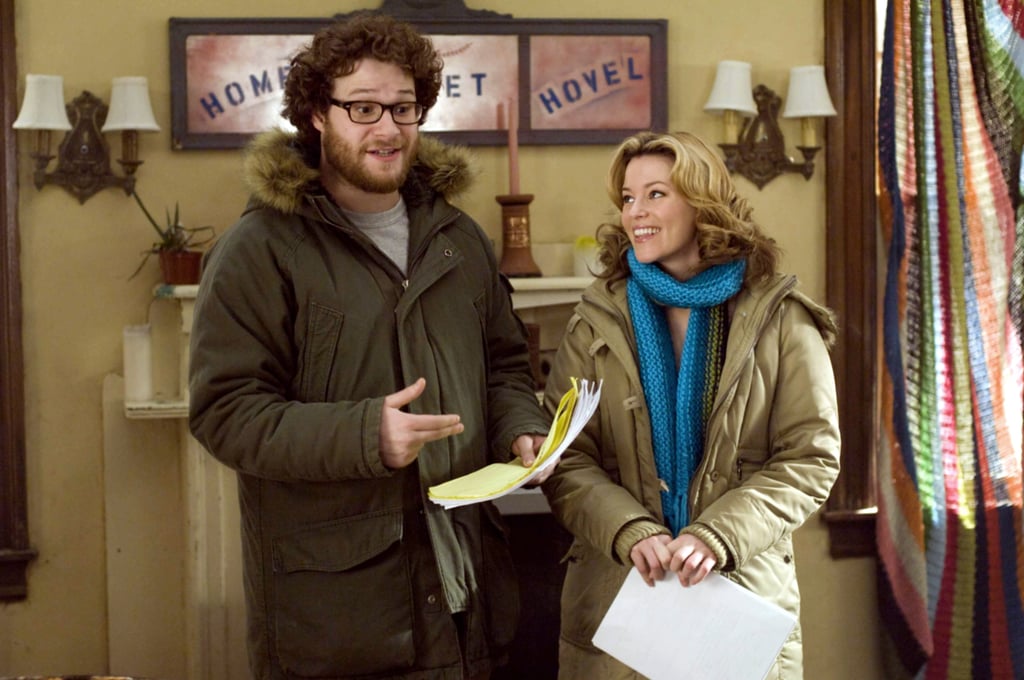 Seth Rogen [51] and Elizabeth Banks star in this comedy about two best friends and roommates who resort to dabbling in the adult film industry to get out of debt. What ensues complicates their relationship and results in a much wilder experience than they expected.
Watch Zack and Miri Make a Porno now [52].
Julie & Julia (2009)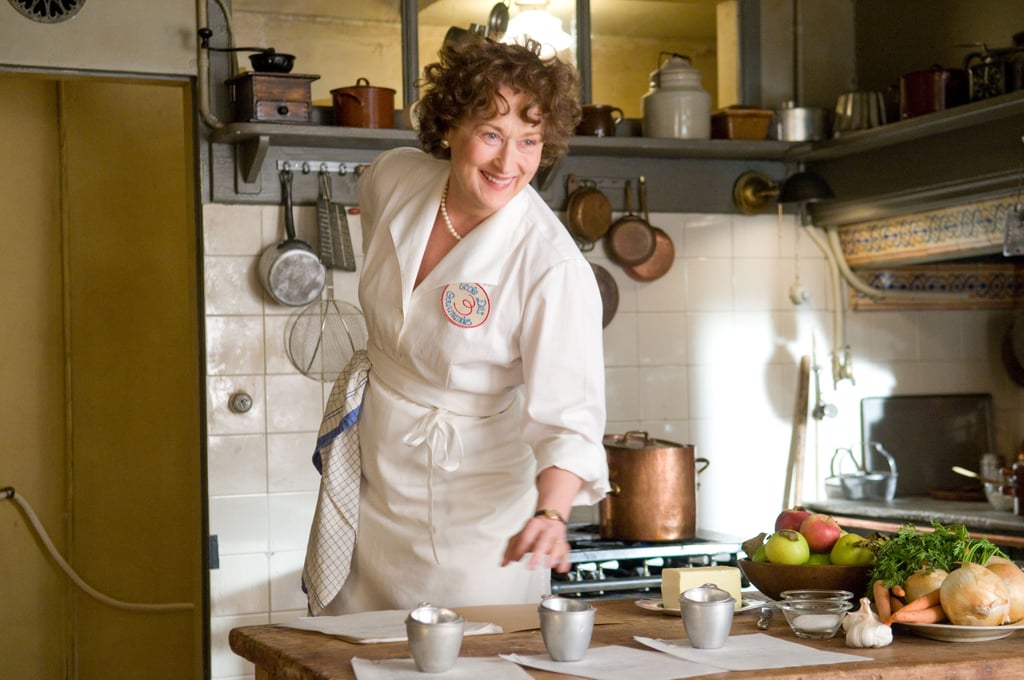 Based on a true story, this sweet movie tells the story of modern New Yorker Julie (played by Amy Adams [53]), who decides to take on all 524 recipes in Julia Childs' notoriously daunting cookbook, Mastering the Art of French Cooking, because how hard could it be? Also, Meryl Streep [54] was born to play just about every role she's ever played, but the larger-than-life Julia Child [55] might be one of her best.
Watch Julie & Julia now [56].
Scott Pilgrim vs. the World (2010)
In the epic quest for love, Scott Pilgrim (Michael Cera [57]) is after the dreamy delivery girl, Ramona (Mary Elizabeth Winstead). The only problem? Defeating all seven of her evil exes before he can win her heart.
Watch Scott Pilgrim vs. the World on Netflix. [58]
Blue Valentine (2010)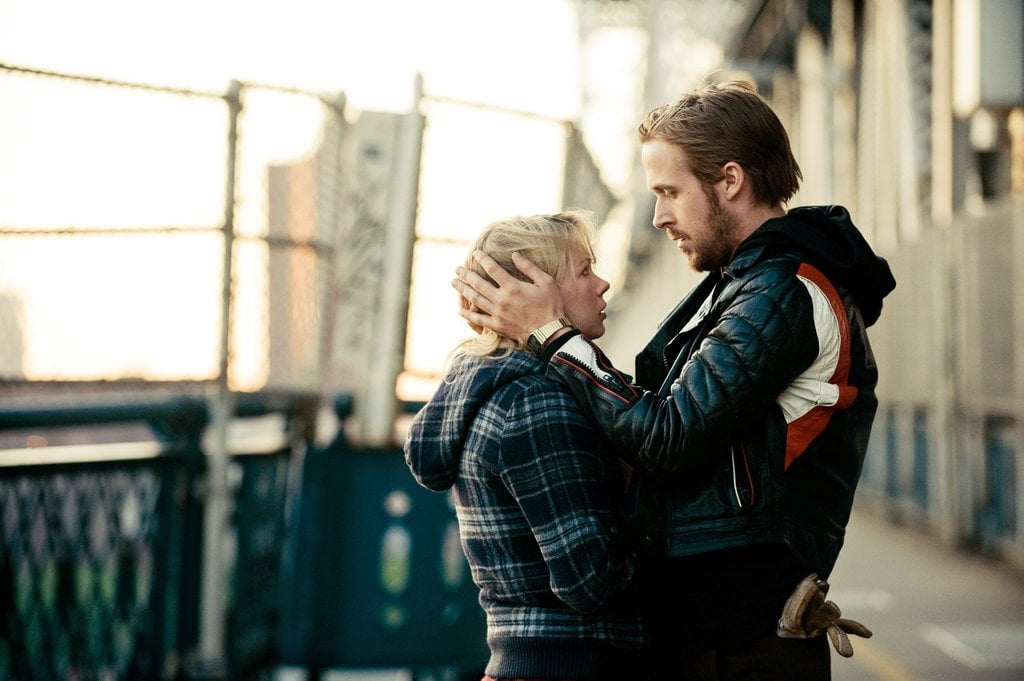 Any movie that depicts a crumbling marriage is going to be a tearjerker, but when that married pair are played by Ryan Gosling [59] and Michelle Williams [60], seeing a couple that hot split is all the more devastating.
Watch Blue Valentine on Netflix [61].
Chloe (2009)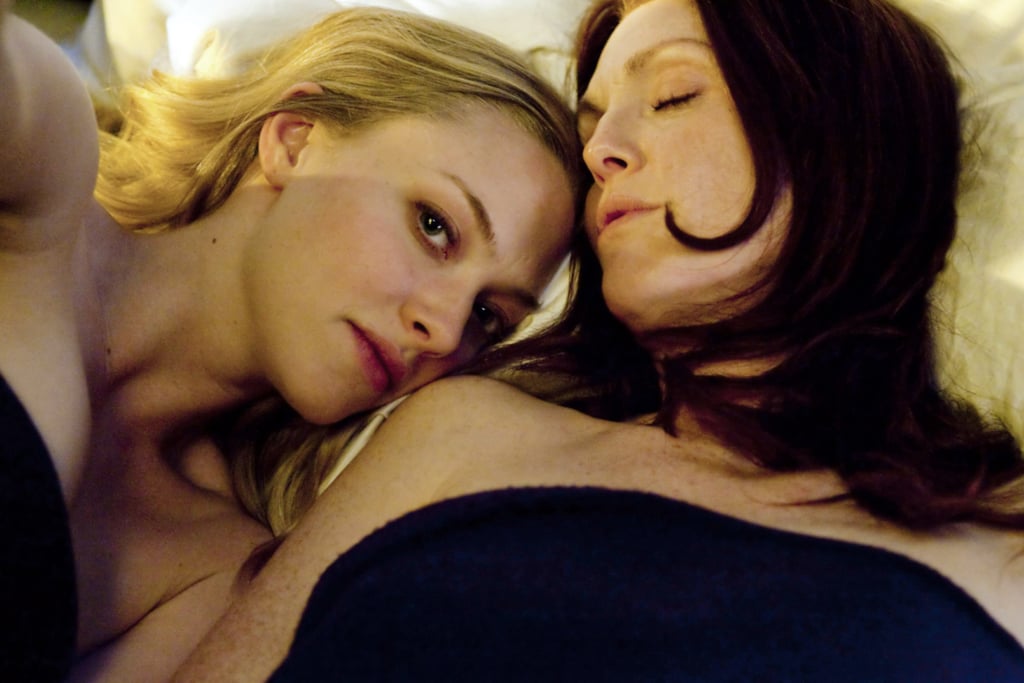 Julianne Moore stars in this erotic thriller as a woman who — when she suspects her husband (played by Liam Neeson) isn't being faithful — hires a call girl (played by Amanda Seyfried [62]) to see if she can tempt him into cheating. Spoiler alert: the call girl ends up tempting them both.
Watch Chloe on Netflix. [63]

The Boy in the Striped Pajamas (2008)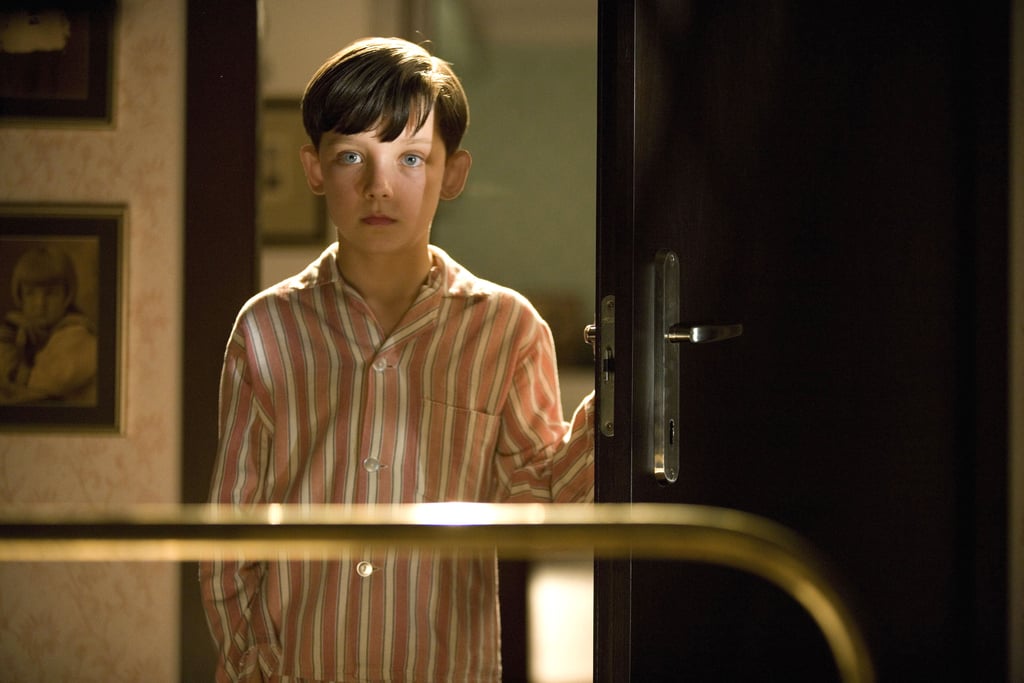 What starts out as a sweet, if slightly unsettling, tale of friendship between two young boys turns into a shockingly sad movie about one of the worst atrocities in human history.
Watch The Boy in the Striped Pajamas on Netflix. [64]
Bad Boys II (2003)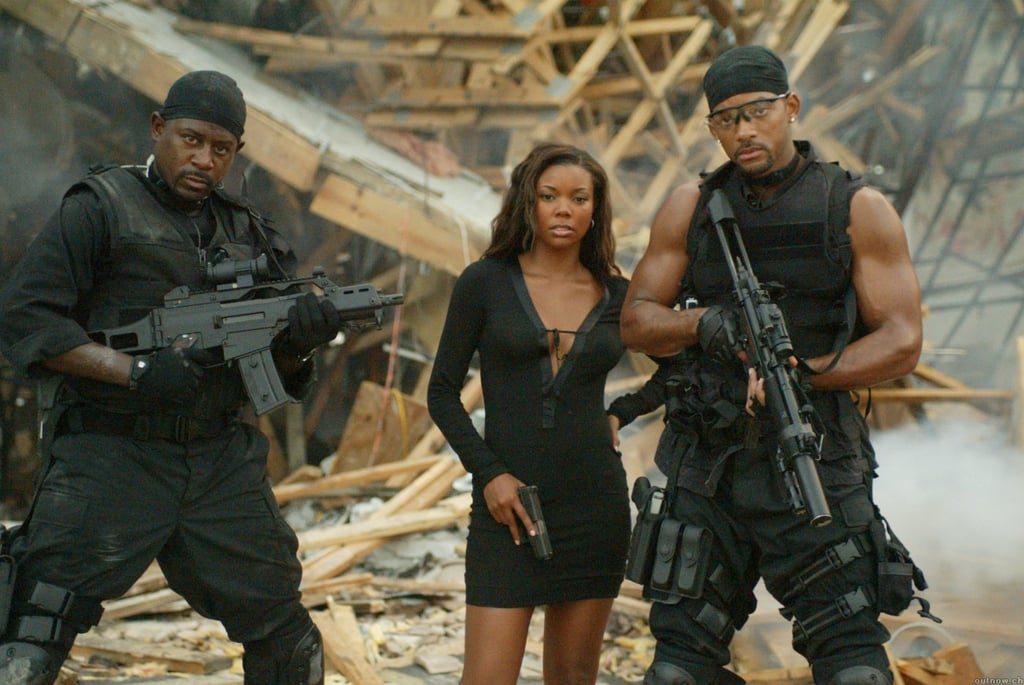 With the relatively recent release of Bad Boys For Life [65], it's only appropriate to get reacquainted with Martin Lawrence and Will Smith [66]'s ass-kicking duo in Bad Boys II.
Watch Bad Boys II on Netflix. [67]
Dear John (2010)
Starring (an oftentimes shirtless [68]) Channing Tatum [69] and Amanda Seyfried [70], this romance tells the story of a soldier and an idealistic college student who embark on a tumultuous seven-year relationship, which only grows in intensity, even though it is often interrupted by John's increasingly dangerous deployments.
Watch Dear John on Netflix. [71]
The Longshots (2008)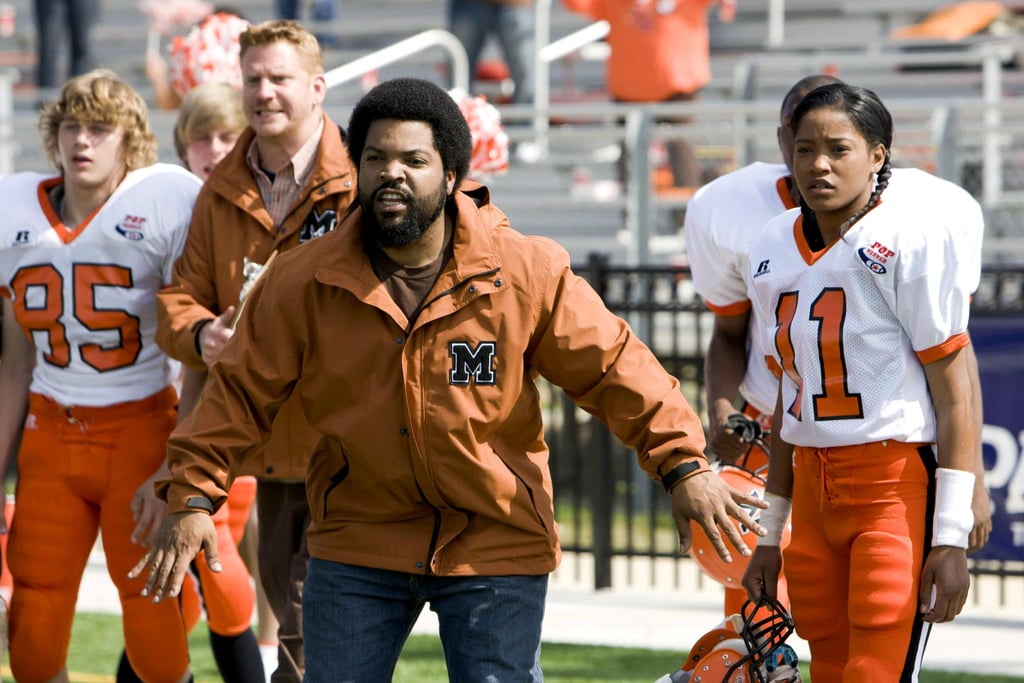 There's so much to love about this movie. For starters, it's directed by Fred Durst, and it stars Ice Cube and Keke Palmer. But, it's also an entertaining comedy-drama based on Jasmine Plummer, the first female to play in a Pop Warner football tournament.
Watch The Longshots on Netflix [72].
Hancock (2008)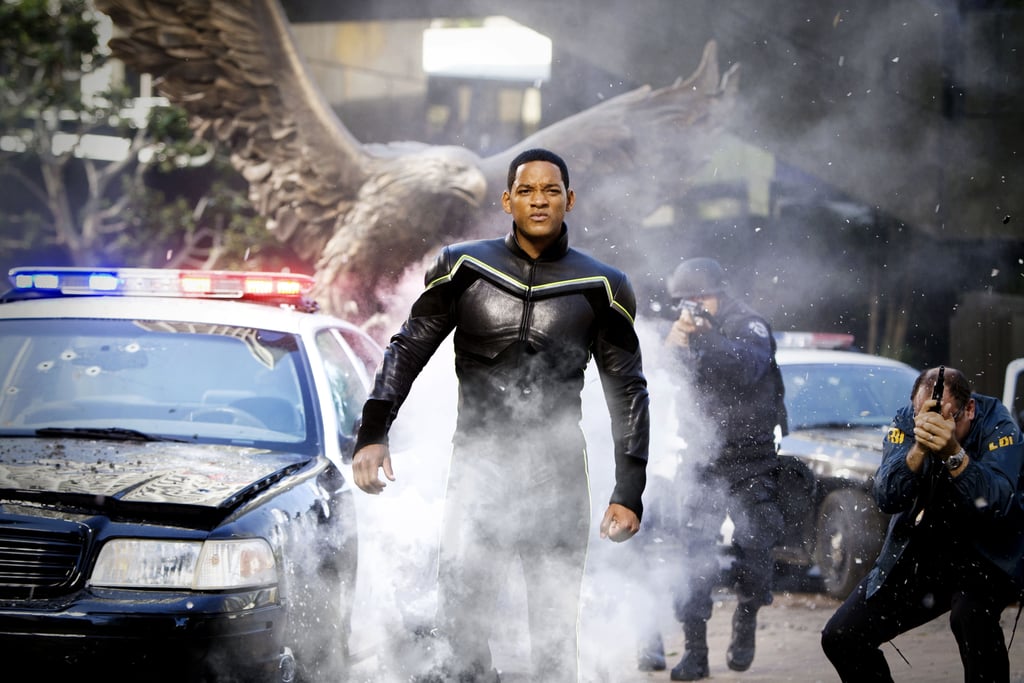 Starring Will Smith [73], Charlize Theron [74], and Jason Bateman [75], Hancock tells the story of a has-been superhero who's forced to hire a public relations expert to save his image.
Watch Hancock on Netflix. [76]
Country Strong (2010)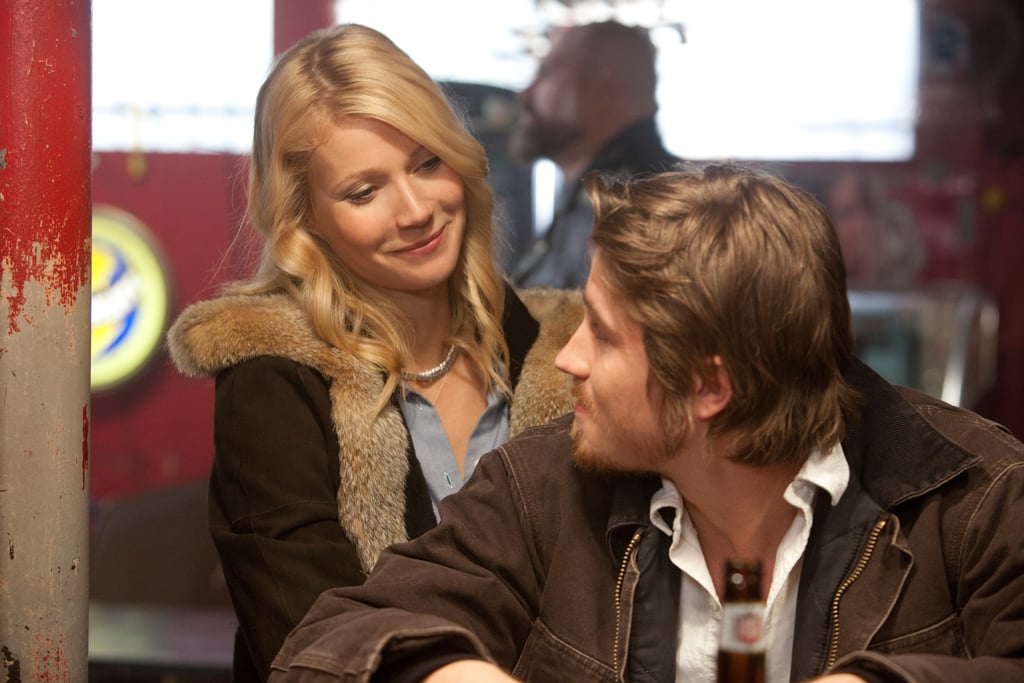 Country singer Kelly (Gwyneth Paltrow [77]) goes on a revival tour to win back her career. The singer takes Beau, a new romantic interest and emerging country artist, on the road with her. However, life on tour ends up being more challenging than they thought.
Watch Country Strong on Netflix. [78]
Step Brothers (2008)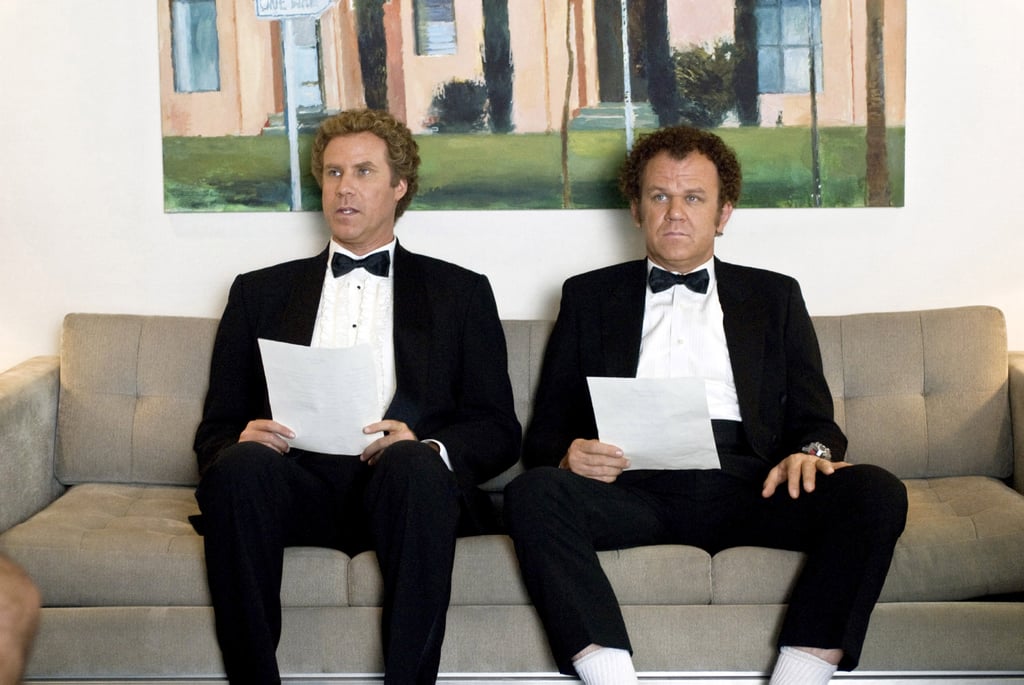 Brennan (John. C Reilly) and Dale (Will Ferrell [79]) are grown men who both happen to live with their parents. When Brennan's mom marries Dale's dad, all chaos breaks loose, and a sibling rivalry starts to form.
Watch Step Brothers on Netflix. [80]
The Other Guys (2010)
Two NYC detectives, played by Will Smith [81] and Mark Wahlberg [82], finally get a chance to prove themselves when a minor case turns into a full-blown investigation. But do they have what it takes?
Watch The Other Guys on Netflix. [83]
Get Him to the Greek (2010)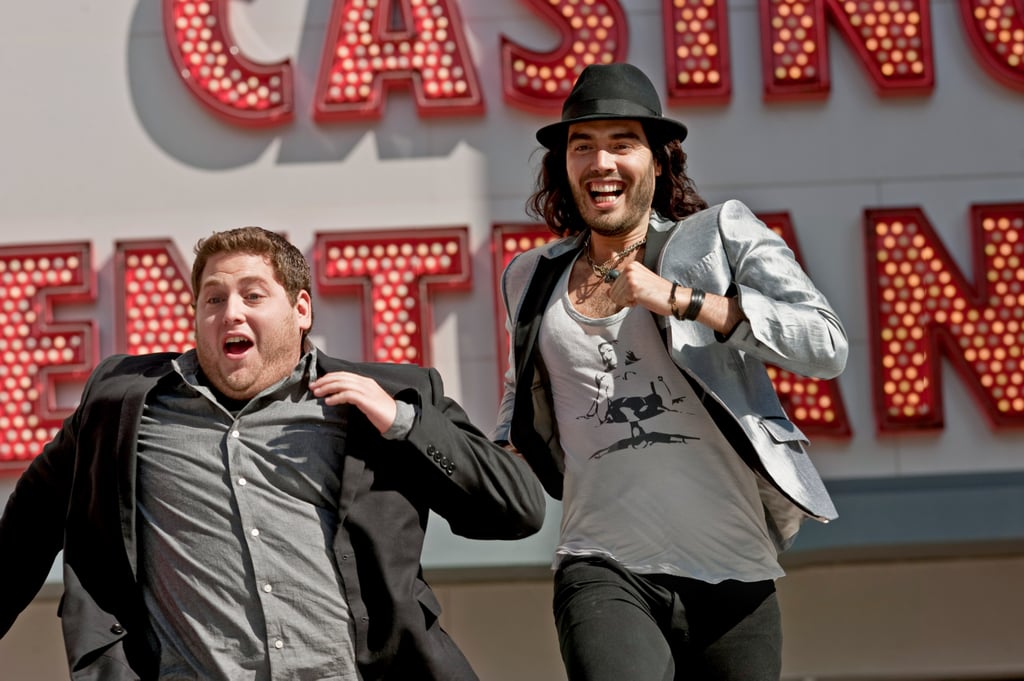 Aaron (Jonah Hill [84]) is an executive at a record company who gets assigned to what appears to be an easy task: to get British rock star Aldous Snow (Russell Brand [85]) back on tour. However, once the star discovers the love of his life is in town, things get dicey.
Watch Get Him to the Greek on Netflix. [86]
Die Another Day (2002)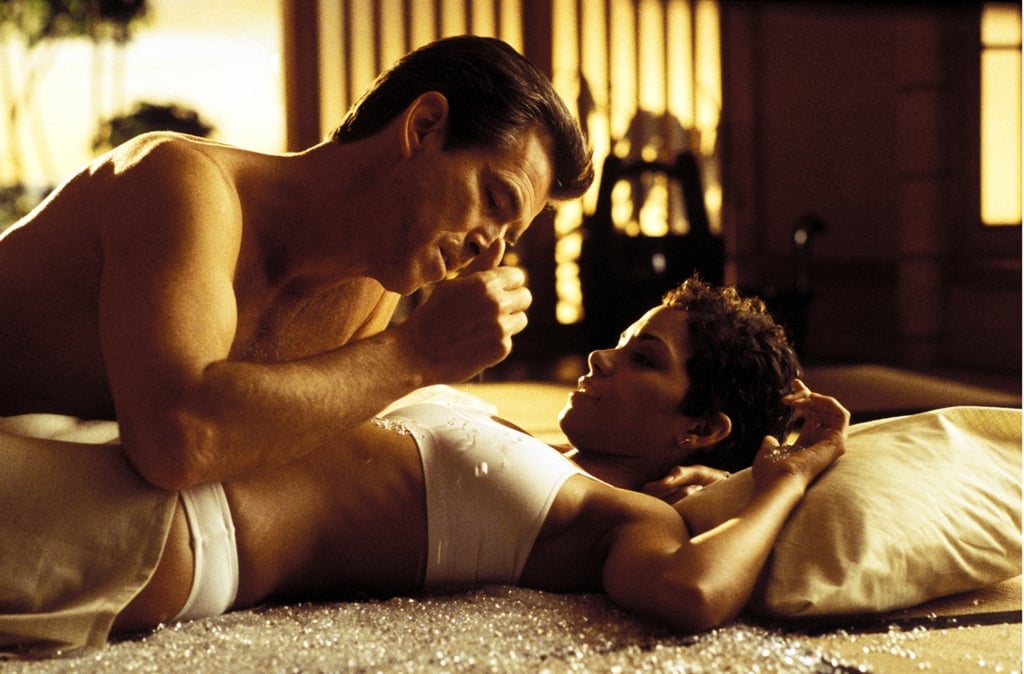 All Bond films are totally sexy, but the 20th film in the franchise takes sexy to a whole new level when it pairs Pierce Brosnan [87] with Halle Barry, who plays a hot NSA agent named Jinx and who has some serious sexual chemistry with Bond.
Watch Die Another Day on Netflix. [88]
Burlesque (2010)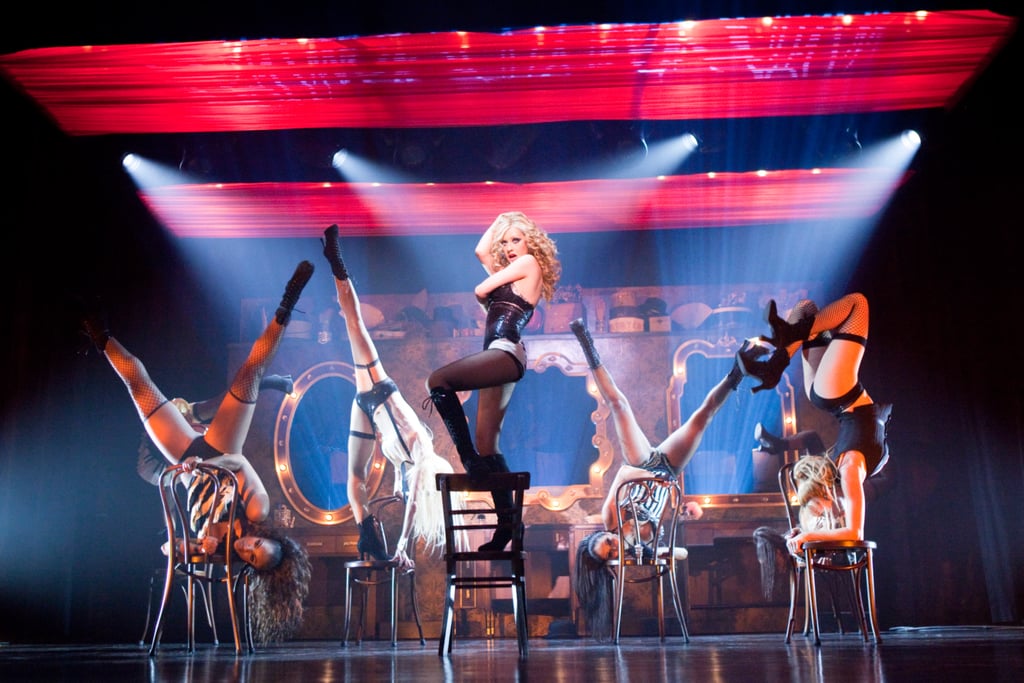 What happens with Cher and Christina Aguilera [89] (who play a theater proprietor and a small-town girl with a big dream) team up to revive a musical burlesque club back to its former glory? Some extremely sexy dance numbers, of course.
Watch Burlesque on Netflix. [90]
The Invention of Lying (2009)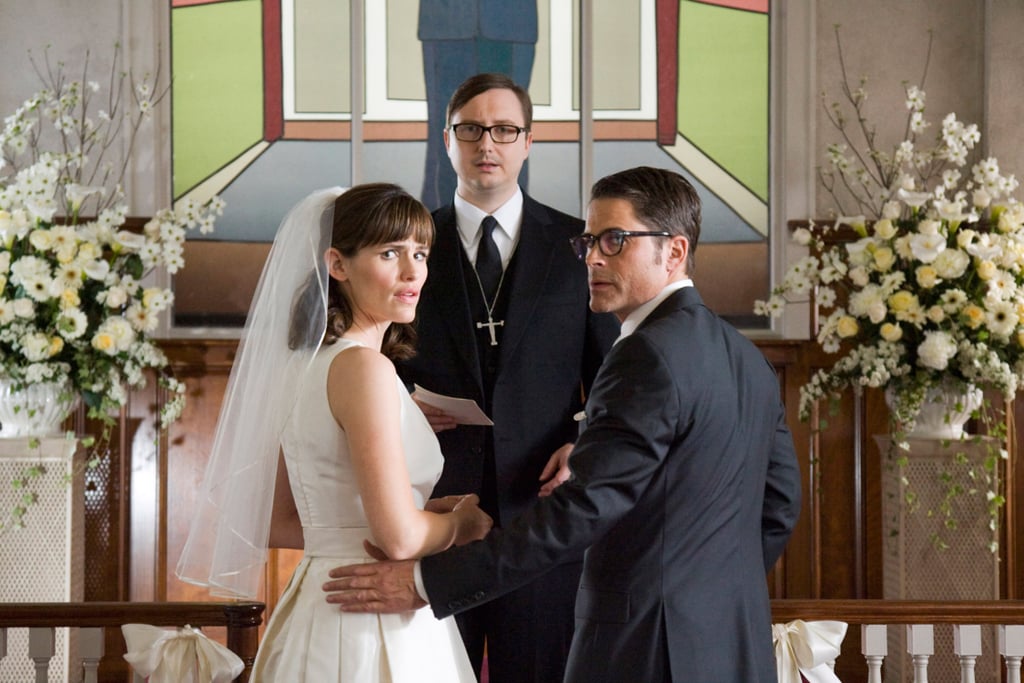 In a world where everyone tells the truth, Mark Bellison (Ricky Gervais) finds a way to lie. The untruths lead him to fame, fortune, and even a few girls.
Watch The Invention of Lying on Netflix. [91]
Where the Money Is (2000)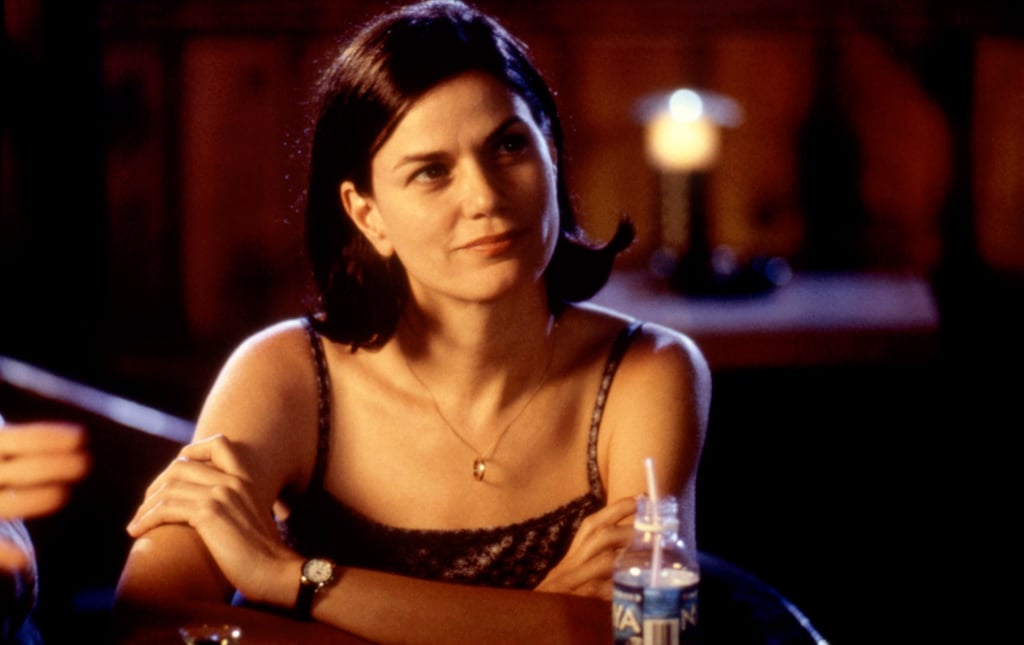 Starring Paul Newman and Linda Fiorentino, Where the Money Is tells the story of an aging bank robber who decides to fake a stroke to escape prison. His scheme works. However, the nurse assigned to him has another plan.
Watch Where the Money Is on Netflix. [92]
He's Just Not That Into You (2009)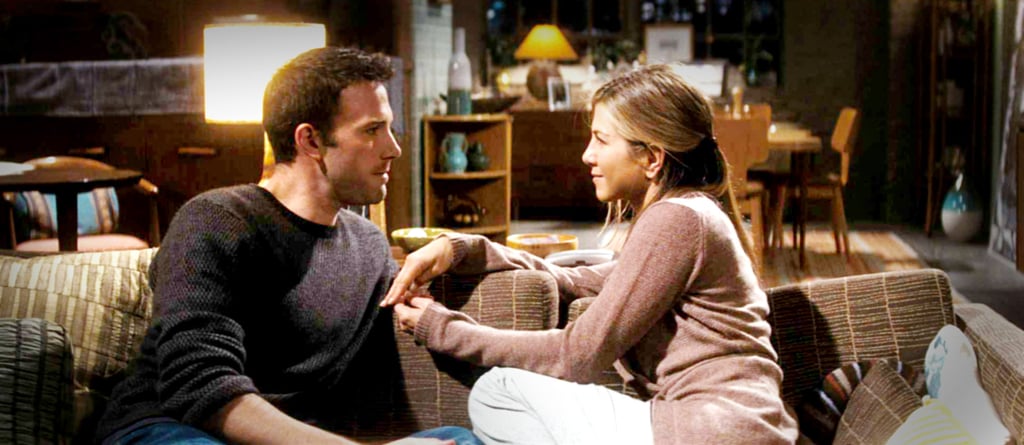 Follow a group of singles and couples through their relationships in He's Just Not That Into You. Complete with cheating, rekindled love, and everything in between, this is the rom-com of all rom-coms.
Watch He's Just Not That Into You on Netflix. [93]
The Bounty Hunter (2010)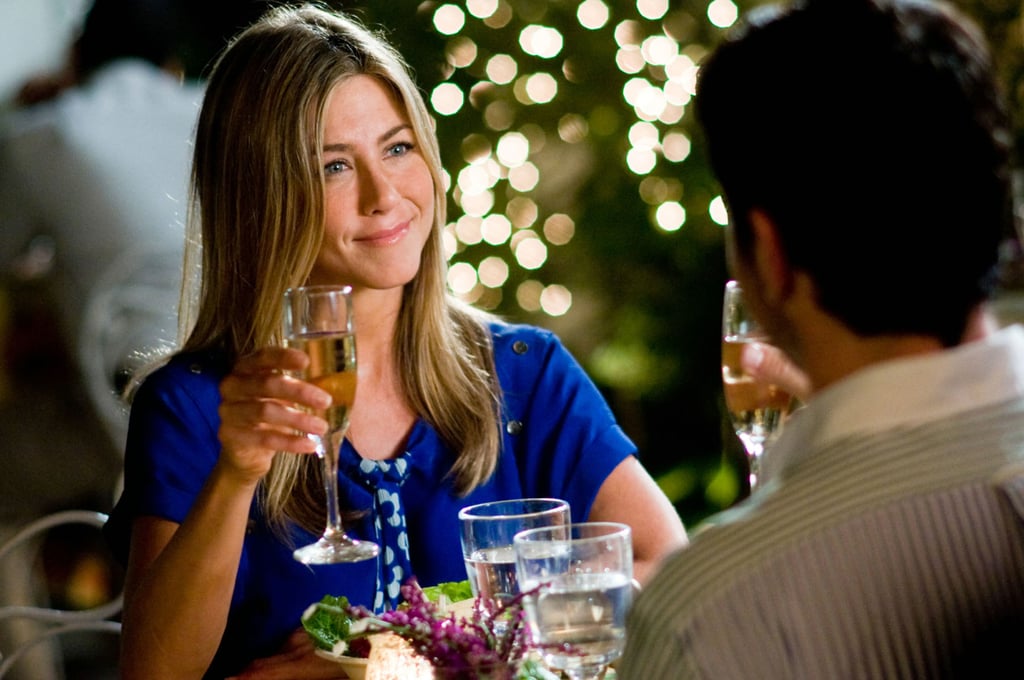 Milo Boyd is a bounty hunter who hasn't had the best luck until he gets assigned to bring in his ex-wife, Nicole (Jennifer Aniston [94]), who he thinks will be a breeze. However, Nicole's not as easy to catch as he thought.
Watch The Bounty Hunter on Netflix. [95]
Yes Man (2008)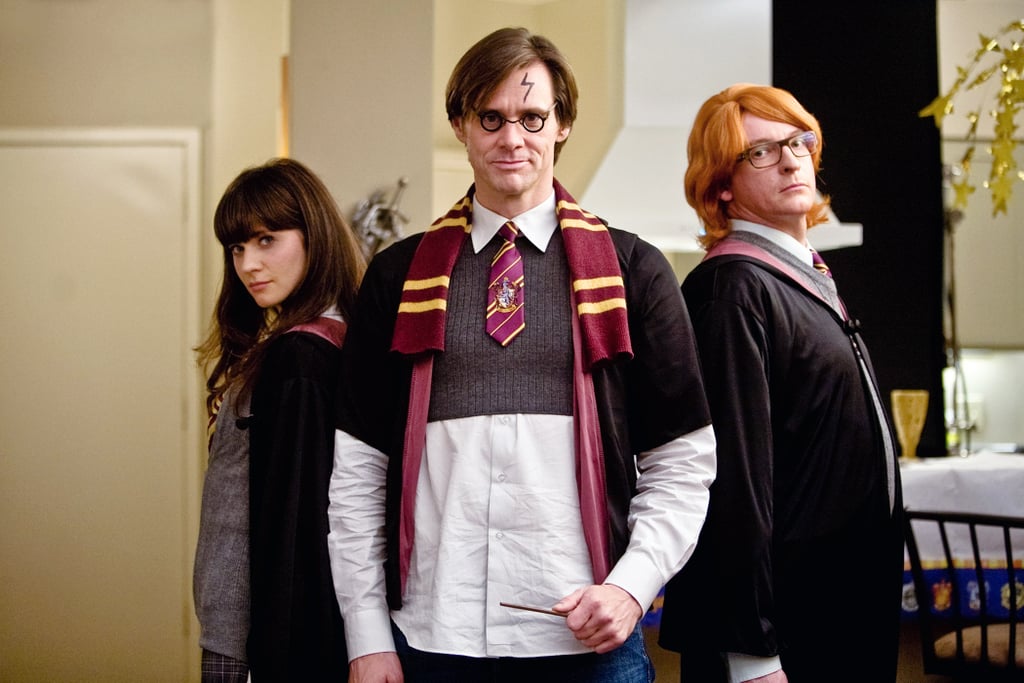 Carl (Jim Carrey [96]) is stuck in a negative hole and decides to attend a seminar to help himself out of it, where he learns the power of saying yes. Carl starts saying yes to everything, making him more positive and even scoring a new love interest.
Watch Yes Man on Netflix. [97]
Freedom Writers (2007)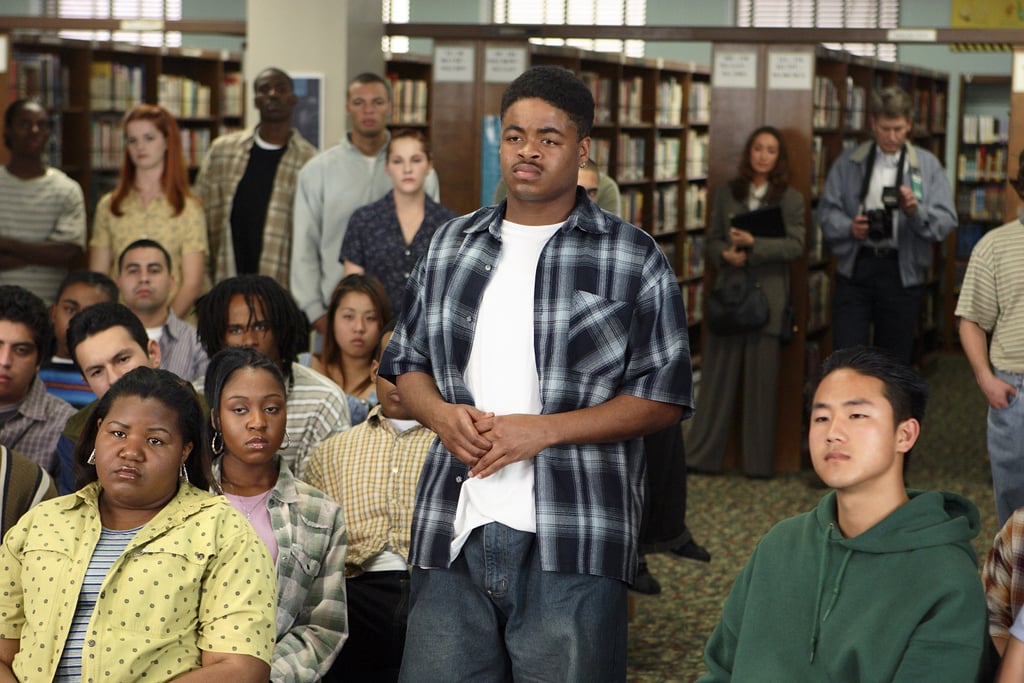 A dedicated teacher (Hilary Swank [98]) takes on a class of students deemed "unteachable." Although challenging, the students come around to learning and even start journaling about their lives.
Watch Freedom Writers on Netflix [99].
Life as We Know It (2010)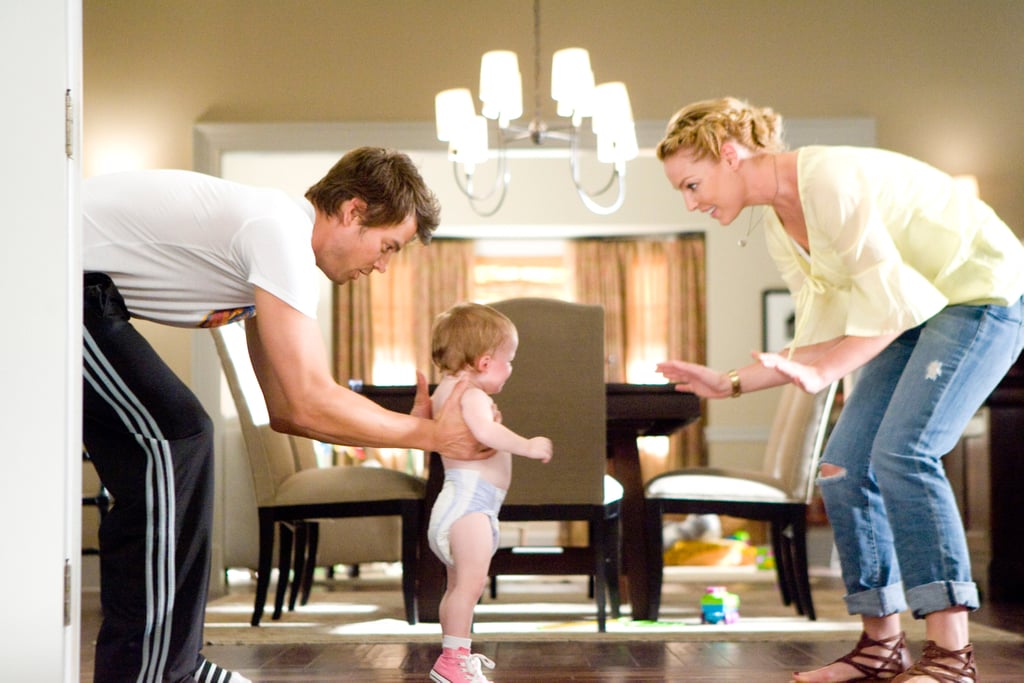 Holly and Eric may not really like each other, but when tragedy strikes and they have to become the guardian of their friends' baby, they set their differences aside.
Watch Life as We Know It on Netflix [100].
Charlie and the Chocolate Factory (2005)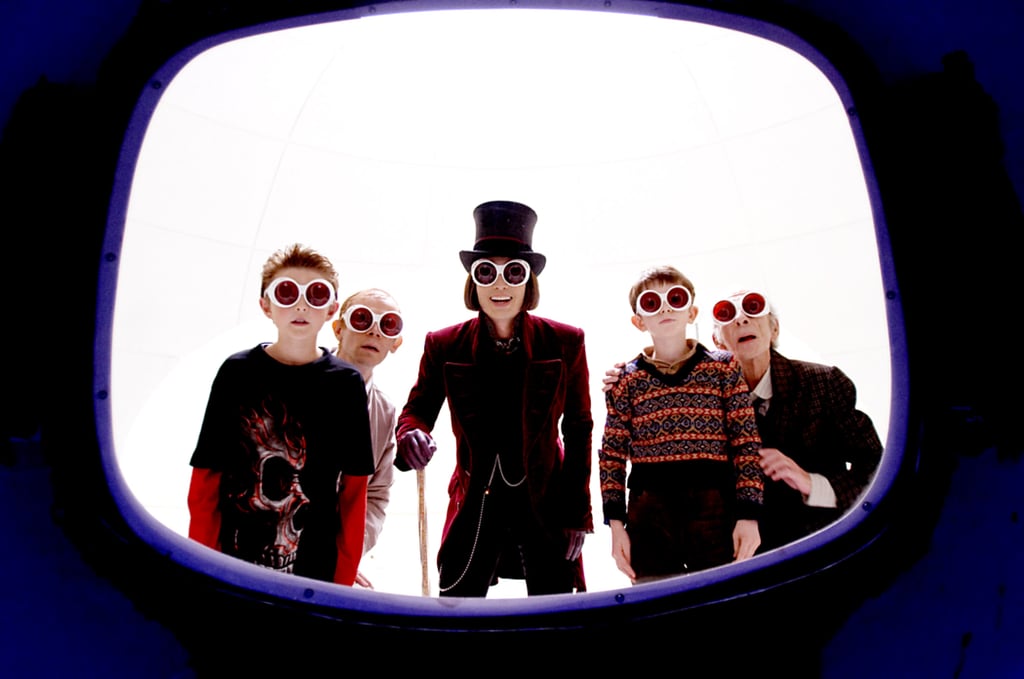 This Willy Wonka and the Chocolate Factory remake tells the same story as the original, but with a different cast (Johnny Depp [101] and Freddie Highmore) and much less singing.
Watch Charlie and the Chocolate Factory on Netflix. [102]

Sleepover (2004)
This movie is the epitome of a YA film: teen girls, a huge rivalry, and a bit of romance.
Watch Sleepover on Netflix [103].
Valentine's Day (2010)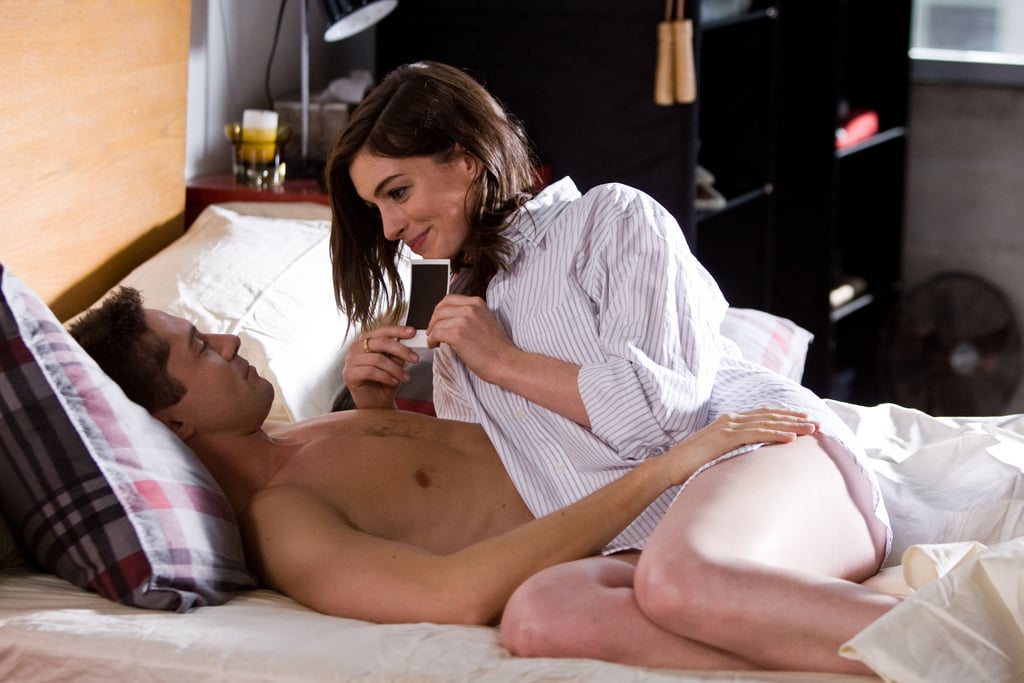 Follow everyone's love stories (or lack thereof) in this movie about Valentine's Day that has an absolutely stacked cast.
Watch Valentine's Day on Netflix [104].
Sex and the City 2 (2010)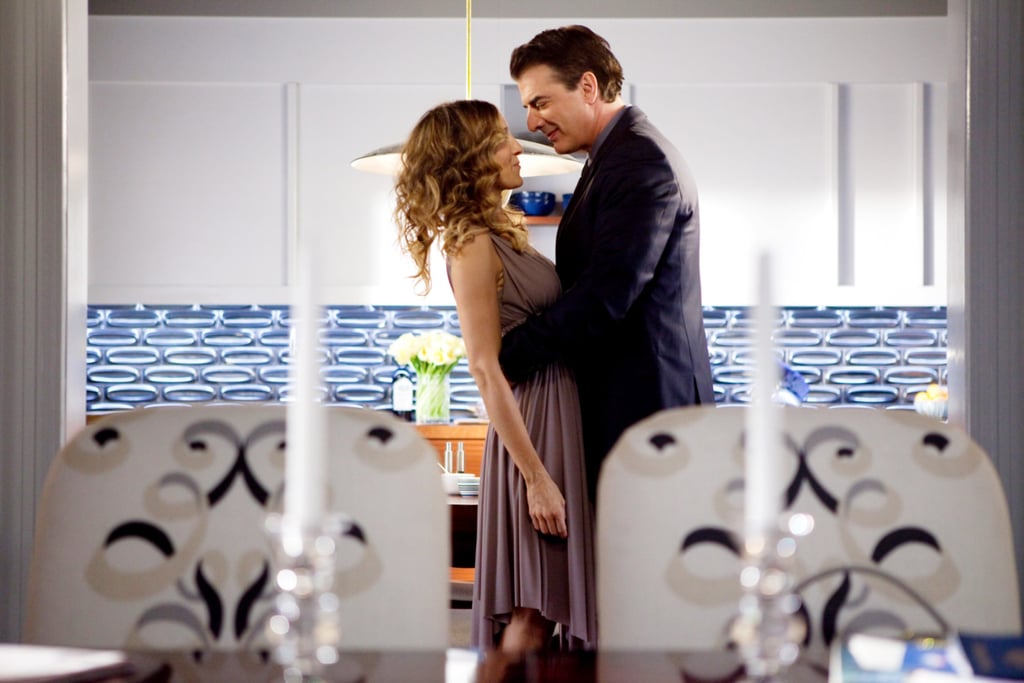 Carrie Bradshaw and her girl gang take their sexual escapades to the (Mr.) big screen for a second time, though this time, they embark on an exotic vacation in Abu Dhabi, where Carrie unexpectedly comes face to face with an old flame.
Watch Sex and the City 2 now. [105]