Eat Pray Love, Flipped, The Expendables DVD Reviews
What to Rent: New DVDs This Week
Holiday weekends mean extra time to cozy up around a fireplace, and what better way to spice up downtime than with some new DVDs? This week brings a bunch of new crowd-pleasers, so you're sure to find something for everyone.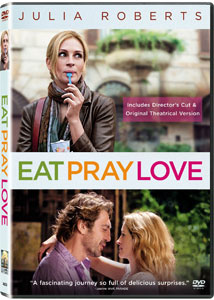 Eat Pray Love
Julia Roberts stars in the big screen adaptation of Elizabeth Gilbert's best-selling travel memoir of the same name. Determined to find herself after two breakups, Liz sets out on a journey to Italy, India, and Indonesia, where she engages in the activities outlined in the film's title. The film has its slower moments, but it's worth it for the gorgeous landscapes and supporting performances from James Franco and Javier Bardem. DVD extras include a director's cut and some featurettes.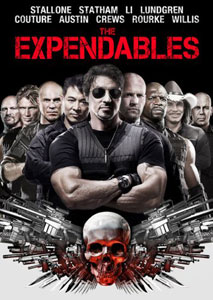 The Expendables
Sylvester Stallone directed and stars in this high-octane action flick about a band of mercenaries who head to South Africa to try to stage a coup d'etat of the country's leader. The beefed-up cast includes Bruce Willis, Jason Statham, Jet Li, and Mickey Rourke. This isn't the thought-provoking film of the year, but the sheer novelty of seeing all these action stars in one place is where the entertainment value lies. DVD bonus features featurettes, a behind-the-scenes look, and the stars' panel at Comic-Con.
One more release after the jump.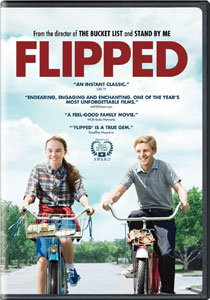 Flipped
Director Rob Reiner takes us back to the 1950s in this puppy love comedy that tracks a boy and girl next door as their feelings toward each other change with adolescence. Critics deemed it no more than a fluff piece, but as you can tell from the trailer, this one is sure to make you feel nostalgic for your youth, or just remind you of your appreciation for oldies. DVD extras include a few featurettes.
57%