Eclipse, Going the Distance, and Knight and Day on DVD
What to Rent: New DVDs This Week
Whether you're looking for romance, action, or a little bit of both, this week's new DVDs will keep you entertained. Along with these three releases, you can also rent Vampires Suck and The Sorcerer's Apprentice.
Eclipse
Out on DVD this Saturday, the third installment in the Twilight franchise picks up as Victoria prepares her army of newborn vampires to destroy Bella. In order to protect her, rivals Jacob and Edward must ban together and put their differences aside (even though Edward and Bella's recent engagement is an obvious thorn in Jacob's side). Many critics called the film the best of the series so far, thanks to sharp fight scenes and CGI. Fans should choose the Special Edition Blu-ray/DVD Combo version, which includes deleted scenes, audio commentary with Robert Pattinson and Kristen Stewart, a 90-minute making-of documentary, photo gallery, music videos, and more.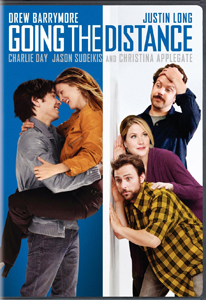 Going the Distance
Drew Barrymore and Justin Long star as a new couple trying to keep up a long distance relationship on separate coasts. When they're not texting or using Skype, they're receiving unsolicited advice from their friends (Charlie Day, Jason Sudeikis) and family (Christina Applegate). Though romantic comedies are often a dime a dozen, this one is charming, relatable, and surprisingly non-sappy. DVD extras include deleted scenes, but the Blu-ray also features interviews with the cast about the dos and don'ts of long distance, and advice on how to have the perfect date.
One more release when you read more.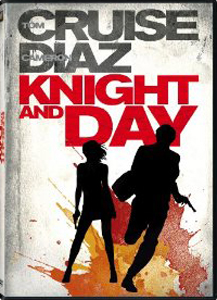 Knight and Day
Tom Cruise stars as Roy, an FBI agent who meets June (Cameron Diaz) on an airplane — right before he has to kill everyone else on board. As a result, June gets caught up in Roy's action-packed excursions as he tries to keep both of them alive. Diaz and Cruise have great chemistry here and the dialogue is sharp, making this a great popcorn flick. DVD extras include a behind-the-scenes featurette, funny viral videos to promote the film, and footage of Cruise and wife Katie Holmes backstage at a Black Eyed Peas concert (the Peas sing the song in the final credits).