Eclipse Soundtrack Available For Streaming
Stream the Eclipse Soundtrack Now!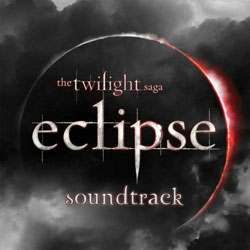 If you've been counting down the days until the June 8 release of the Eclipse soundtrack, then today is your lucky day — the album is available for streaming for one day only! We've already gotten a taste of the album with tracks from Muse and Vampire Weekend, but now's your chance to determine whether or not the soundtrack is worthy of your purchase. Give it a listen, then let me know what you think!