Edge of Darkness, Daybreakers, and Daria the Complete Season Out on DVD
What to Rent: New DVD Tuesday
If you're on the hunt for a rental for this weekend, look no further. This week's new DVD releases are high on intrigue — although personally, I think I'll settle in with a favorite TV show of the past, instead. Take a look!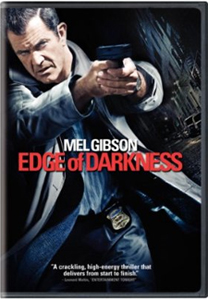 Edge of Darkness
Mel Gibson puts on a Boston accent and goes tough guy on us in this tale of father desperately trying to uncover the mystery behind his daughter's murder. It has all of your predictable thriller conventions — underhanded politicos, hitmen in suits, and a ton of blood — but the suspense gets high marks. Even if you're not a Gibson fan, you're sure to be somewhat entertained. Bonus features included deleted and alternate scenes.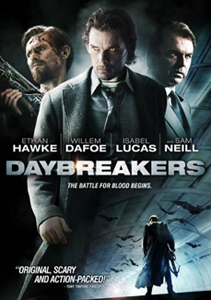 Daybreakers
Yet another example of Hollywood's vampire obsession, Daybreakers is set in 2019 when the undead have taken over, and the only people left are being farmed for blood. Ethan Hawke stars as one of the vamps who team up with a group of humans (including Willem Dafoe) to see to it that the human race doesn't go extinct — but unfortunately he has some corporate types in his way. The movie got decent reviews when it came to theaters, so I may check it out — if I can stomach a few flesh wounds. Bonus features include a making-of featurette.
One more release when you
.
Daria: The Complete Animated Series
The nineties were full of low-brow animated series (Ren and Stimpy) and shiny-happy sitcoms (Full House), but then, in a class all its own, there was Daria. MTV's show about the intellectual Daria Morgendorffer gave us a shining example of a girl who isn't a member of the popular crowd, but chooses to mock them instead. Dim-witted family members and jocks give Daria plenty of ammunition as she delivers one sarcastic quip after another, and I can't wait to relive them all by sitting down with the series in its entirety. Bonus features include the movies Is It Fall Yet? and Is It College Yet?, along with a music video for Trent's band Mystik Spiral's "Freaking Friends."