Elementary TV Show Review
Pilot Scoop: Elementary
Sherlock Holmes is a timeless character who gets frequent updates, and CBS is bringing its own version of the literary detective to life this Fall with Elementary. There are a few twists: the sleuth, played by Brit Jonny Lee Miller, is a recovering addict who lives in present-day Brooklyn, and his Watson is a lady, played by Lucy Liu. To find out whether this reimagining is going to be your cup of tea, just check out my assessment.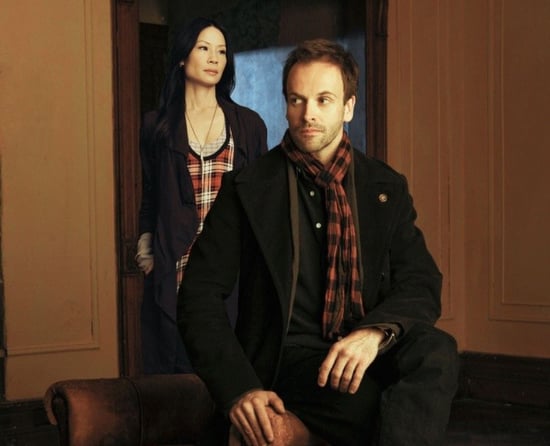 What it's about: Holmes is an addict who has just left rehab, and he's been assigned a sponsor who will live with him as he transitions from his rehab facility: Joan Watson, a former surgeon. Holmes spends his time as a consultant for the NYPD, using his considerable intelligence and intuition to help them solve crimes. Though the Holmes/Watson relationship is initially to serve his recovery, Watson finds that she likes tagging along at crime scenes and helping. Thus, the team is born.
Where it works: Miller is fantastic as a twitchy but brilliant Holmes, and while he makes the character his own, he shares the rakish charm of another famous Sherlock: Robert Downey Jr. It's so mesmerizing watching the detective put the puzzle pieces together that you may enjoy this show even if you're not a fan of traditional procedurals. Miller also has some nice romantic chemistry with Liu, which past Sherlock/Watson pairs can't really boast about.
Where it doesn't: The pop culture landscape might be a little too saturated with Sherlock Holmes stories right now, especially considering that the BBC's Sherlock is also set in modern day.
When it's on: Thursdays at 10 p.m. on NBC.
You might like this show if: You like crime-fighting duos with sexual tension à la Bones and Castle.
Watch a preview for Elementary after the jump.
Photo courtesy of CBS