Elijah Wood to Star in TV Show, FX Pilot Wilfred
Do You Like It When Movie Stars Move Over to TV?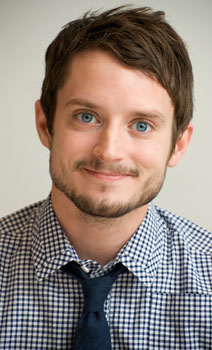 I'm going to get real with you right now: Elijah Wood was one of my very first crushes. Though my romantic fervency for him has quelled, I've always followed his career, and I'm actually quite excited about his next project, because he's making the jump to TV. He'll star in FX's pilot Wilfred, about a guy with a dog who's "part Labrador Retriever and part Russell Crowe on a bender."
I applaud this move for Wood, who's never made the foray into TV before. The movie-to-TV crossover has become increasingly popular, with stars often finding more success and adulation than they did on the big screen. Thinking of actors like Alec Baldwin, Mary Louise-Parker, and Anna Paquin, I have to say that I love it when movie stars come to TV, and a big name often makes it more enticing to watch. What do you think — are you a fan of the TV jump?