Emily Owens MD TV Show Reaction
How Do You Feel About The CW's New Shows?
Now that October is in full swing, most of Fall's new shows have had their premieres — including three new series from The CW. They're all pretty different: Emily Owens, M.D. focuses on a group of doctors, Beauty and the Beast is a fairy-tale-meets-cop-show procedural, and Arrow is the network's newest superhero show. Each series premiere earned decent ratings, but only time will tell how they will resonate with audiences as more episodes are rolled out.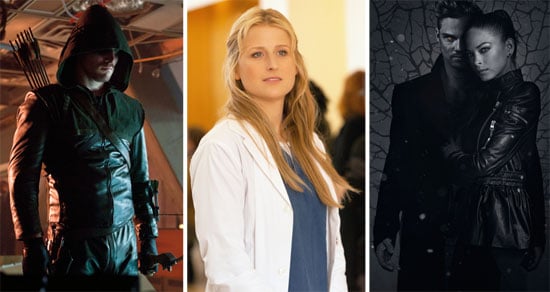 I was hooked on Emily Owens right off the bat, and I'm willing to give Arrow a few more chances (even if the pilot didn't wow me). As for Beauty and the Beast? Let's just say I'm going to stick to Once Upon a Time to get my fairy-tale fix. That said, I'm interested in your thoughts on the new shows — how do you feel about The CW's three new series?