Emma Stone to Play Gwen Stacy in the Spider-Man Reboot
Emma Stone to Get Caught in Spider-Man's Web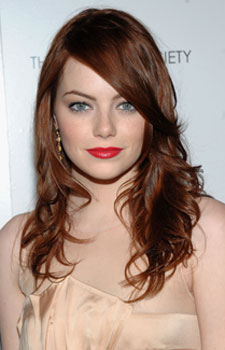 UPDATE: Columbia Pictures has announced that Stone will actually play Gwen Stacy, not Mary Jane Watson.
I hope Andrew Garfield is ready to be the face of a franchise, because Sony certainly believes that the upcoming Spider-Man reboot will go beyond one film. The studio is already lining up Emma Stone to play Mary Jane Watson, a love interest for Peter Parker that probably won't materialize until after the first installment. Back in August we looked at the actresses who are in the running to play Gwen Stacy, Peter's first love, and that role is still up for grabs.
I'm excited to see how Stone's Mary Jane will compare with others we've seen before. She's already got the fiery hair (which is a step up from towheaded Kirsten Dunst), but she's usually more of the sassy girl-next-door than damsel in distress. Can you see her in the role — and more important — opposite Andrew Garfield?