Emmy Awards Ballot
Predict the Emmy Winners and Win an iPad!
It's Emmy mania here on BuzzSugar, as we gear up for the big night on Sunday. Before the evening gets underway, make sure to fill out my online ballot for the chance to win a brand new iPad! You have to be a Community member to enter (if you aren't, go here), but if you'd like to peruse the full contest rules just check this out.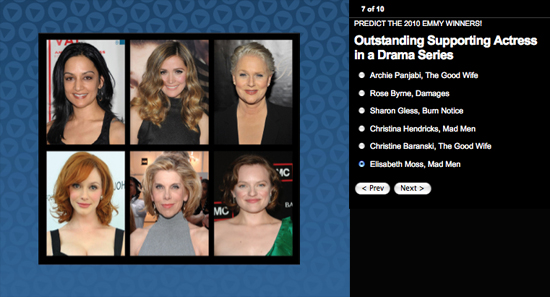 If you'd like to have your own ballot on hand for the awards show, check out my printable version (it's especially useful for Emmy parties). You can better your chances by sharpening your skills with my fun Emmy game or study up on the night's likely winners with my breakdowns. You'll be making expert judgments in no time. Good luck!