Emmy Predictions For Best Comedy Series 2010-08-25 11:30:28
Which Show Should Win the Emmy For Best Comedy Series?
I'm all geared up for the Emmys on Sunday, and you guys seem like you are too, making great predictions for the winners in my Emmy breakdowns and on my ballot (fill it out now for a chance to win an iPad!). The last category that I want your input on is best comedy.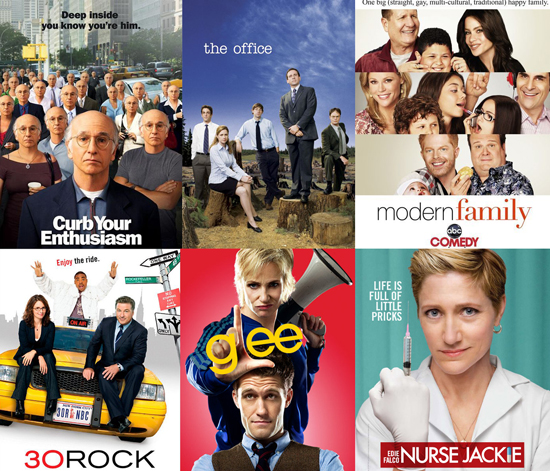 Will it be a newcomer, like Glee, Modern Family, or Nurse Jackie? Reigning champ 30 Rock could bring it home a fourth time, while The Office hasn't once since 2006, and Curb Your Enthusiasm has been up six times for the honor but has never taken it home. Who do you want to win best comedy on Emmy night? Leave your vote (and comment explaining why) below!