Emmys Live Viewing Party 2013
Join Us Today For Our LIVE Emmys Viewing Party!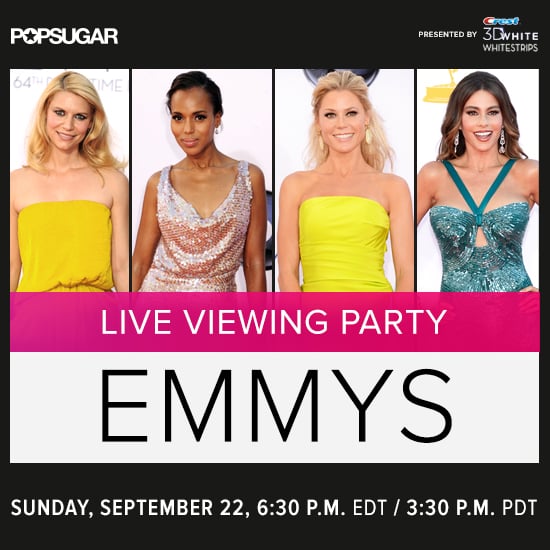 It's been another big year in television, and the Emmys is the time to honor all the best shows and performances. We can't wait to see our favorite stars looking glamorous on the red carpet and what Neil Patrick Harris has up his sleeve for hosting the big show. Will Homeland and Modern Family be the big winners again, or will newcomers like House of Cards be able to shake things up? We are excited to see who will be taking home the awards — and you can watch right along with us starting on the red carpet!
Join us for our LIVE Emmys viewing party, today, at 6:30 p.m. EDT/3:30 p.m. PDT. We'll be breaking down all the hottest red carpet looks, who has the best acceptance speech, and more. You won't want to miss it!