Endless Love Trailer 2013
Alex Pettyfer Finds Endless Love . . . or Does He?
If you're a fan of teen romance, mystery, and covers of "Addicted to Love," then man, do I have a treat for you. The trailer for Endless Love is out, and yes, it's a remake of the 1981 original. Gabriella Wilde (who can be seen in this week's Carrie as Sue Snell) stars as Jade, a rich bookworm who meets and falls for David (Alex Pettyfer), a valet at a local inn. Together, they embark on some wild-child behavior, like "borrowing" a fancy car from the inn and going swimming — so scandalous! Jade's mom (Joely Richardson) is all for her daughter having a little fun, but her father (Bruce Greenwood) is less enthusiastic, especially when he starts digging into David's past.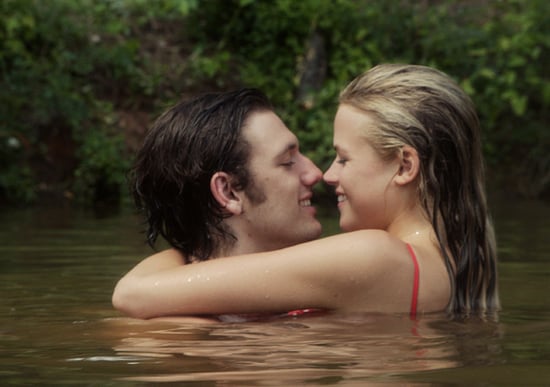 So what if I am really excited about this movie? I love an edgy romance, and Pettyfer pulls off the role of mysterious guy from the wrong side of the tracks. He could be Prince Charming, or he could be Mark Wahlberg from Fear. The movie is in theaters on Valentine's Day — be sure to alert your boyfriend — and you can watch the trailer after the jump.