Entourage Series Finale Recap
What Did You Think of the Entourage Series Finale?
As they say in Hollywood, that's a wrap! Vinny Chase and the gang took their final bow (on the small screen, anyway) on the series finale of Entourage this week. The final episode is light on jaw droppers, instead offering up sappy moments with happy endings galore. Some loose ends are tied up better than others: I'm happy to see Sloane and Eric get back together while Ari and Mrs. Ari make it work — even at the expense of Ari's job.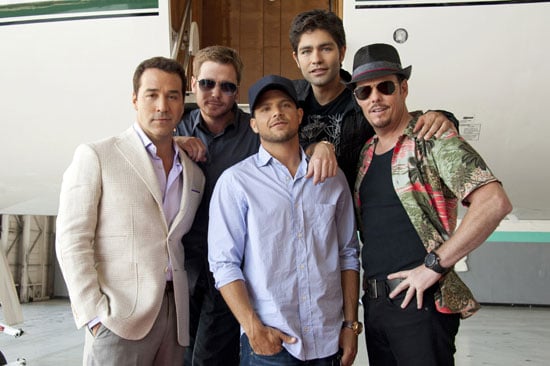 On the other hand, I am disappointed in Vince's storyline. He's been kind of on the back burner for most of the season, and his engagement to Sophia feels like an all-too-easy way to give his character some closure. Not only do I not care about their rushed relationship, but I miss that which the whole show was initially based on: Vince's movie career.
Overall though, I can't say that I'm dissatisfied; Entourage provides the kind of safe, crowd-pleasing final episode that's neat and tidy. It'll definitely be interesting to see where the guys end up should a movie actually make it to the big screen. Now that I've given my two cents, is your turn to weigh in: How do you feel about the Entourage series finale?
Photo courtesy of HBO