Exclusive Interview With Bryan Greenberg, Star of HBO's New Series How to Make It in America
Bryan Greenberg Talks About How to Make It in America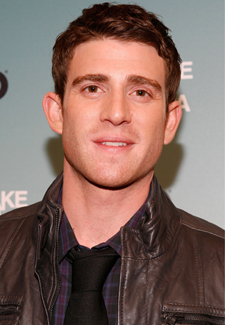 HBO premieres new series How to Make It in America tonight, the latest venture from producer Mark Wahlberg. Like Entourage, we're following a group of guy friends — but this time we're on the isle of Manhattan. At the center of the story is Ben, an aspiring designer hustling his way to the top of one of the biggest fashion scenes — alongside his business partner and BFF Cam.
I've already shared some first photos of the series, but I recently chatted with star Bryan Greenberg who plays Ben to get his take. Greenberg is no stranger to TV, given his turns on shows like October Road. Still, he'll be the first to admit that he's not usually known for stuff this edgy (remember when he crooned on his guitar on One Tree Hill?). Listen in:
On why he loves his new gig: "It's an amazing project, a really intelligent series. It's fun! We shot it in all the cool locations in New York. I'm working with really talented directors like Julian Farino and other guys like Joshua Marston who did Maria Full of Grace and Jonathan Levine of The Wackness. Working at HBO, everything's quality over there. They take risks, and this show has an edge to it. It's different for me, because it's a little edgier. I loved it — I hope I can come back for a second season."
To hear more from Greenberg (including his own story of how he made it), just
.
On shooting in New York: "It's awesome, 'cause I'm from the Midwest and I live in L.A., but I consider myself a New Yorker from the time I spent here [as a student at NYU], and I'm just in love with the city. I've been all over the world, and this is my favorite place to be. I constantly work in New York; people think I'm a New Yorker for some reason, but I'll take it because it's the best city in the world. For How to Make It, I'm hanging out with downtown artists, skateboarders, DJs, a fast-paced nightlife crowd — a whole street culture vibe that I was aware of just peripherally, but I've never been immersed into like I was."
On what he's doing with his own group of friends to celebrate the premiere: "We just had the premiere Tuesday night, and it was unbelievable. It was great turnout, and the reception so far has been over the moon, and I'm really excited about it. So I'm enjoying the ride. I'll be back in L.A. Sunday night, probably hanging out with friends, and get a drink. I don't know."
On his own hustling, how-he-made-it story: "As soon as I finished at NYU, I was living in New York in a small East Village apartment with my roommate and my girlfriend at the time. I was working as a mortgage broker assistant, a caterer, bartender, waiter — it was definitely hustling to get auditions and try to make it to Hollywood. But you have to."