Fall Reading List Suggestions
What's on Your Fall Reading List?
Even though I'm no longer in school, when the season changes to Fall, I still kind of feel like I am. I want to buy new supplies like pens and pencils and notebooks, and even more scholastically, I want to ramp up my book reading. Sure, I love reading in the Summer, but by force of habit, I'm less into my beach reads and ready to tackle heavier material. I dug up a whole list of books I want to get into for Fall, all works that are currently being adapted to movies.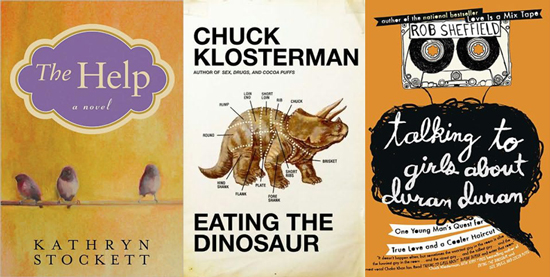 Of those, I'd like to tackle The Help by Kathryn Stockett and Extremely Loud and Incredibly Close by Jonathan Safran Foer next, plus I also have a couple of nonfiction picks on my nightstand: Eating the Dinosaur by Chuck Klosterman and Talking to Girls About Duran Duran by Rob Sheffield. Now it's your turn: I want to hear what books you currently have in your lineup to read. And for an ongoing literary dialogue, participate in my community with the The Book Club and the Right Now I'm Reading . . . groups!