Favorite Bachelor Ever
Who Is Your Favorite Bachelor Ever?
Last week, The Bachelor returned for its fifteenth season, but current man-in-the-hot-seat Brad Womack hasn't exactly fared well his second time around. In fact, the dismal ratings for the episode made it the second lowest-rated premiere for the series ever. Could it be that viewers just don't like noncommittal Brad?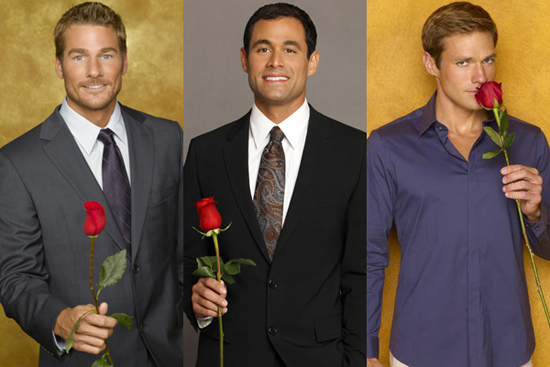 The majority of you have already admitted that he's not exactly your favorite; so tell me, who do you love? I've listed a few of the more memorable men in Bachelor history below. So who will it be — funny man Bob Guiney? The originator, Alex Michel? Or perhaps single dad Jason Mesnick gets your vote (that is, if you can forgive him for that whole Molly vs. Melissa debacle). Click on your pick below!
Photos copyright 2011 ABC, Inc.