Favorite Episodes of The Office
Buzz In: What's Your Favorite Episode of The Office?
There are no new episodes on NBC's Thursday night comedy block, and instead of reruns of each, NBC will air six reruns of The Office. Even though all the repeats are from this season, the spotlight on the show made me a little nostalgic, in light of the fact that Steve Carell's time as Michael Scott is almost up.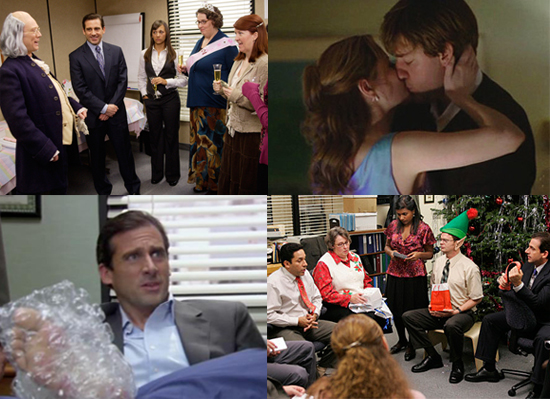 But before we start with the sad goodbyes, let's talk about our favorite episodes so far. With the series in its seventh season, I've logged many hours watching the show, but I have lots that I remember vividly. "Casino Night" is high up there for the fact that it's the first time Jim and Pam kiss, though really any significant Jim/Pam episode is on my list. I also love "Business School," because I've never laughed harder than when a bat gets loose in the Dunder Mifflin office and Dwight attacks it — and Meredith's head — with a trash bag. Now it's your turn; tell me which old episodes of The Office are most beloved to you!
Photo courtesy of NBC