Favorite Friends Alumnus
Who Is Your Favorite Friends Alum?
Is it just me, or are the Friends stars experiencing a second coming? All six grads are on the Hollywood radar at the moment. Let's break it down: Courteney Cox stars on Cougar Town (a favorite here on Buzz), Matt LeBlanc recently debuted in Showtime's new series Episodes, and Matthew Perry will headline ABC's Mr. Sunshine on February 9.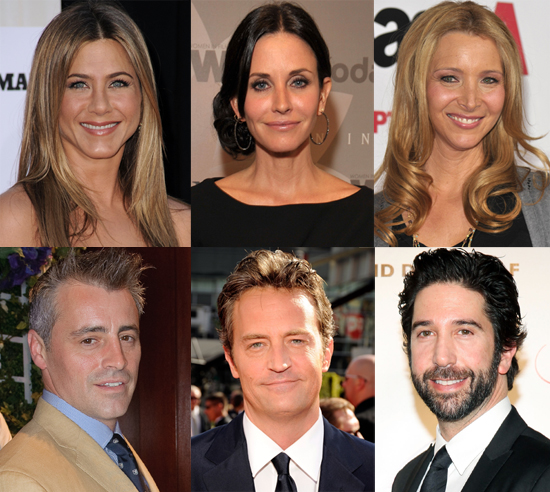 But they're not the only ones, of course. Jennifer Aniston still maintains her post-Friends popularity, churning out one film after another. Up next for her: Just Go With It which comes out next month — right around the same time as Lisa Kudrow's new movie The Other Woman. Meanwhile, David Schwimmer is enjoying his time behind the camera; he's directing Trust, which is screening at this year's Sundance Film Festival.
Even though Friends will always be No. 1 in my book, it's nice to see the cast find success after the show — though I'm pulling for some of the stars more than others. I'm not spilling who in particular, 'cause I want to hear from you first: which Friends alumnus is your favorite?