Favorite Modern Family Characters
Who Is Your Favorite Modern Family Character?
I know this is going to be a toughie for you Modern Family followers, but indulge me. See, I've given some thought as to which character I love most on the show, and I honestly cannot pick a favorite. It's the same issue I had when several of the actors were up against each other during the Emmys. It's just too hard!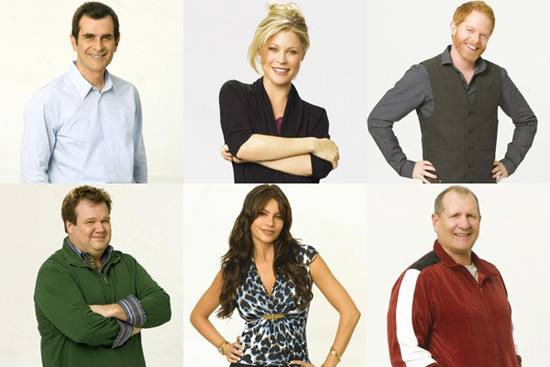 Each one of the MF personalities brings something different to the show: Gloria's the outspoken sexpot, Cameron's the nurturing teddy bear, Phil's the lovable doofus, and Claire — well, Claire just tries to keep Phil from always making a fool of himself. And let's not forget the kids. Manny's passion for fashion always makes me laugh (see: his beloved dinner jacket!). I'm dying to know which character keeps you tuning in. Tell me, who do you love most?