Favorite Movie Parties
Buzz In: What Movie Party Would You Like to Attend?
The weekend is here, which means it's time to kick back, or if you prefer, go wild! Today's new movie release Take Me Home Tonight features an '80s house party, and it got me thinking about the craziest shindigs I've seen on screen — and which I'd like to attend myself.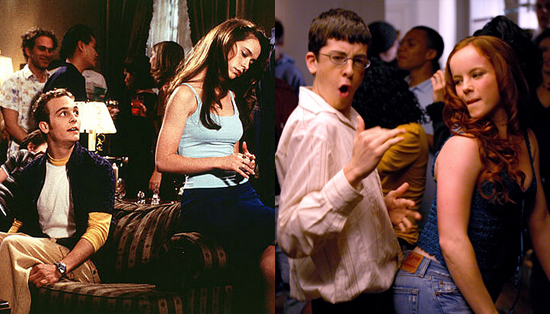 I'd love to belt out "Paradise City" right along with William Lichter in Can't Hardly Wait or jump into the pool with Will Ferrell in Anchorman. The Valley party in Clueless also looks particularly fun ("Rollin' With My Homies"!), minus the whole getting robbed on the street part. So tell me, which onscreen celebration is tops on your list. Is it the roof concert in Empire Records or the water tower get-together in Dazed and Confused? Chime in!