Favorite Movies of the Summer
Buzz In: What's Your Favorite Movie of the Summer?
I can't believe Summer is nearly over, can you? It seems like just weeks ago that I was getting excited for the season's hot blockbuster guys and kicking off my Netflix Challenge. Now the warm weather is slowly fading, right along with its shirtless A-listers and onscreen romances. But before we do, let's pay homage to those films we loved most!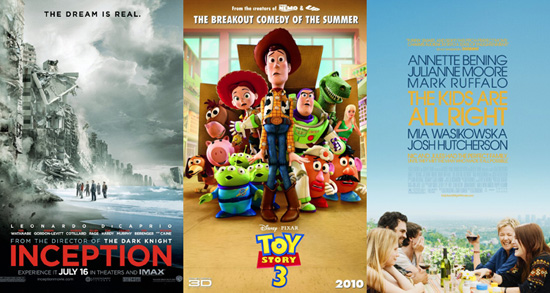 It's hard to even recall all of the Summer flicks that came and left theaters, but there are a few at the forefront of my mind, like The Kids Are All Right, Toy Story 3, and Inception. I'm sure I'm overlooking one or two as well. Which Summer film tops your list?