Favorite Scary Movies
Buzz In: What's Your Favorite Scary Movie?
We've talked about movies that make you squeamish and the ones that scarred you, but what about the best type of scary movie? You know, the kind that's all in good fun, or spooks you just enough to make you jump in your seat. Now that Halloween is upon us, I'll once again be whipping out my favorites to get in the spirit at home, and Psycho is at the top of my list. The final scene still gives me chills!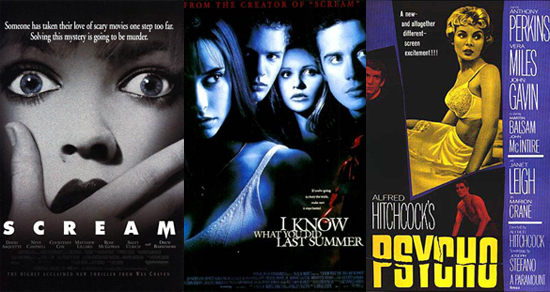 I did a quick survey of my fellow Buzz editors, and they also had picks to share. Like me, Shannon is a Hitchcock fan (though she prefers Vertigo), but Scream is her ultimate choice. Becky loves I Know What You Did Last Summer for all of its '90s actors (Freddie Prinze Jr.!). Your turn — what scary movies do you actually enjoy watching?