Fear Factor Coming Back to TV
Fear Factor Being Revived by NBC: Great Idea or Groan-Worthy?
It's back: The show that encouraged adults to eat bugs for lots of money is staging a return to TV. NBC is bringing Fear Factor back on the air after five years. The reality competition series hosted by Joe Rogan was a hit when it first started back in 2001, but it was retired in 2006. Now, with television still flush with reality programming, NBC is bringing it back with new episodes after the network noticed that the reruns were performing well on cable.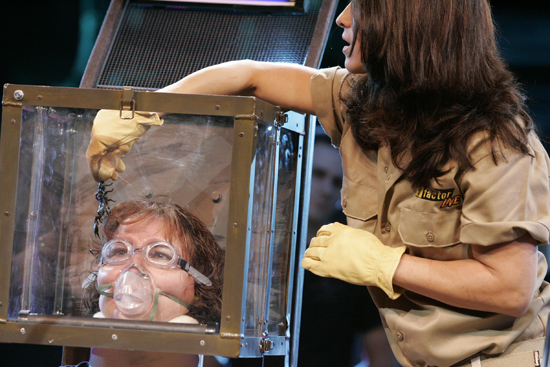 NBC's head of alternative programming Paul Telegdy promises that the Fear Factor revival will be "even bigger," but that they "don't necessarily need to do the stuff with maximum shock value." Still, I'm worried that the trademarks of the original series, like the contestants eating insects and other unsavory items, will be present in the new version, and I'll be too grossed out to tune in. But I want to hear from you guys: what do you think of the news? Are you excited for Fear Factor's comeback, or should it have stayed buried in the reality show past?