Will Ferrell on The Office Video 2011-04-04 11:50:41
First Look: Will Ferrell Comes To the Office!
Now that Michael Scott's days at Dunder-Mifflin are officially numbered (single tear), it's time to bring on the guest stars. Will Ferrell will be stepping up to begin his four-episode arc on April 14, which includes some overlap with Steve Carell. NBC has just released a few scenes from Ferrell's appearance, where he'll play a possible substitute for the coveted role of regional manager. Check out this behind-the-scenes look where the stars weigh in on working with Ferrell, plus some hilarious moments of Ferrell and Carell in action together.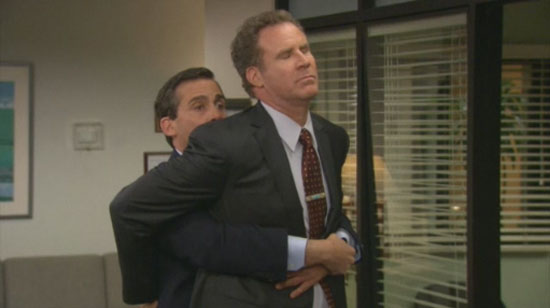 Watch the footage when you
.