Find BuzzSugar on Facebook and Twitter
Follow Me on Twitter and Facebook For My Latest Updates!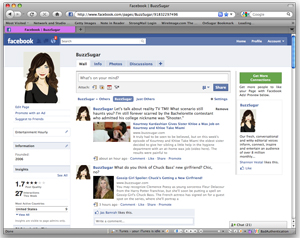 I have fun entertainment news breaking all day, but I understand if it's sometimes a lot to go through, or you just don't have time to visit ol' Buzz. Luckily, I'm active all over the Internet so you can keep up with me whichever way is easiest for you. Just become a fan of me on Facebook or follow me on Twitter and I'll keep you abreast of everything that's going on in pop culture land — so you never miss another True Blood recap or blockbuster bit of casting news!