The Firm TV Series Pilot Review
Pilot Scoop: The Firm
NBC has a new drama in its midseason schedule, and it's a story you may already be familiar with. The Firm is based on the John Grisham book and 1993 movie that starred Tom Cruise as Mitch McDeere, but the small screen version has a twist: it picks up 10 years after the book left off. Josh Lucas plays Mitch, who is now emerging from the witness protection program, which he and his wife entered to escape the villainous law firm Mitch worked for.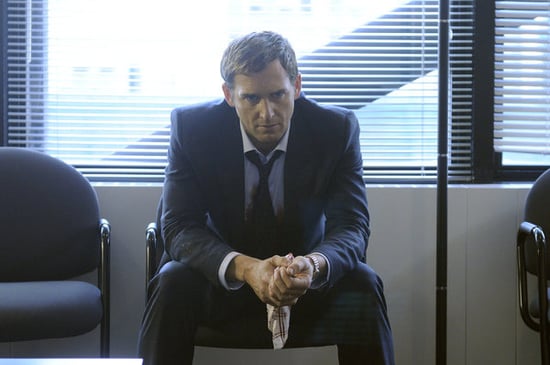 What it's about: Mitch is practicing law once again, while trying to balance a normal home life with his wife and daughter, but he finds that he may not have escaped his past and previous firm. Juliette Lewis also stars as Mitch's assistant.
Where it works: Lucas is a dreamy leading man with the acting chops to pull off Mitch's passion for his job as well as the paranoia he starts experiencing. Tom Cruise who?
Where it doesn't: The show plays out a little too much like a straight procedural, which I was hoping it wouldn't. The 1993 original is a satisfying thriller, so I had high hopes for the TV series, but I'm not sure it's going to be as good.
You might like this show if: You're a fan of the original movie. Or just Josh Lucas.
When it's on: Thursdays at 10 p.m. on NBC (though the premiere is on Sunday, Jan. 5).
To watch a preview and see some photos from The Firm, just keep reading.