The Five-Year Engagement Review
The Five-Year Engagement: Hold Off on the RSVP
I was looking forward to The Five-Year Engagement like a dear friend's wedding, but as promising as the movie is, it's not as funny or romantic as I was hoping. Jason Segel and Emily Blunt play Tom and Violet, a happy couple who gets engaged, but over the course of planning their wedding, they get sidetracked, and end up putting off the big day. As their wedding plans fall apart, so does their relationship. This is where The Five-Year Engagement differs most notably from other romantic comedies; instead of seeing a romance develop, we're watching one decline — and it's as depressing to watch as it sounds.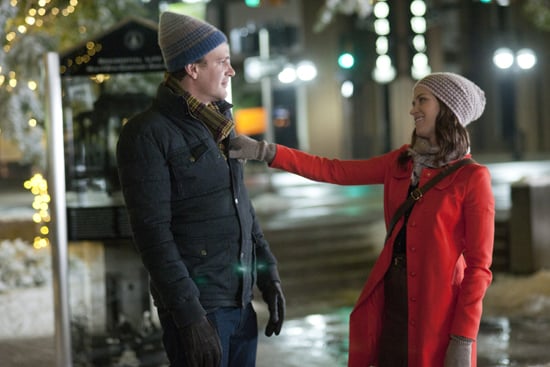 It's a shame that we don't get to see the prologue of Tom and Violet's relationship, because Segel and Blunt have fantastic chemistry, and they have each have such solid comedic timing. It's well suited for the humor of the script, which was penned by Segel and director Nicholas Stoller. The duo also wrote Forgetting Sarah Marshall and The Muppets, two of my favorite comedies from the last few years, so my expectations were fairly high. Unfortunately, The Five-Year Engagement doesn't live up to those movies. The film's biggest laughs happen in the beginning of the movie, when the roadblocks to their wedding are far lighter than what the couple faces down the road. It's on that road that The Five-Year Engagement loses me — and its laughs. To find out what else I thought, just keep reading.
The length of The Five-Year Engagement is one of its biggest problems, especially considering that the greatest bulk of time is spent in Michigan, the setting for Tom and Violet's relationship unraveling. It's hard to laugh at the couples' plight, and disheartening to watch such likable characters become so unhappy for such a long stretch of time (it's particularly unfun to watch Tom turn into an unfulfilled mountain man).
Occasionally lifting the audience's spirits is the big, talented supporting cast. Alison Brie — rocking an impressive British accent — is adorable as Violet's sister, while Chris Pratt and Mindy Kaling also bring their endearing humor to the movie. The movie could have used more of the lightness these characters offer — instead, the comedy gets rather dark. The physical humor is more stomach turning than slapstick, and some sequences that are supposed to be funny are just creepy and weird.
I wanted so much more from The Five-Year Engagement, but the extended, bleak depiction of a relationship falling apart takes us too far away from the heart that's present in the first act. The movie is like a doomed, postponed wedding: You want it to work out, but ultimately it's a bummer.