Forest Whitaker In Final Negotiations to Star in a Spinoff of CBS's Criminal Minds 2010-01-26 10:30:01
Forest Whitaker Switches to TV For Criminal Minds Spinoff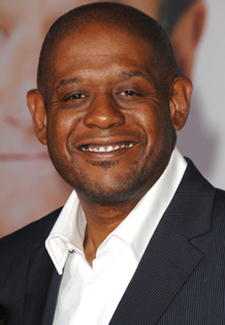 Forest Whitaker is the latest movie star to move to the small screen. Even though he's had a few guest runs (most notably on ER and The Shield), the actor is now reportedly in final negotiations to star in a spinoff of CBS's Criminal Minds.
The new series will focus on "a new group of profilers who work outside the FBI bureaucracy." Whitaker would play Cooper, the leader of the squad who comes back to work after keeping a low profile for the past eight years (hmm, something tells me he's hiding something — don't you agree?).
Normally I'd protest that we don't need yet another crime show on TV, but with Whitaker attached, this definitely sets itself apart from the rest of the pack. My guess: it won't be long before he has another Emmy to put next to that Last King of Scotland Oscar.