Former Bachelor Brad Womack Signing Deal to Be the Next Bachelor
Brad Womack to Be the Next Bachelor: Smart or Stale?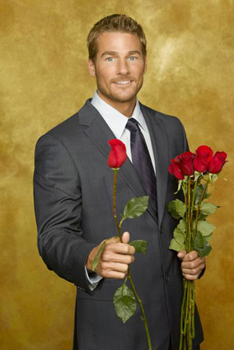 Well, I guess you can hang up your hopes that former Bachelorette contestants Ty Brown or Chris Lambton will be the next Bachelor. Word is that former Bachelor Brad Womack is working on a deal to come back for a second round!
The news comes as a surprise, as we were waiting for an announcement confirming one of the fan favorites from Ali Fedotowsky's season (Chris L. was far and away your pick). And it's definitely odd that ABC is picking someone who has already had a chance to find a mate on the reality show; if you recall, Womack famously rejected both of his final two ladies, DeAnna Pappas and Jenni Croft, in the 11th season, opting to stay single. Let's hope he's more decisive this time.
In any case, how do you feel about the veteran being given another shot to find love on the show? Were you hoping for some new blood, or do you like this interesting twist?