Will Forte Leaves Saturday Night Live
Who Is Your Favorite Current SNL Cast Member?
Bid farewell to MacGruber: Will Forte has confirmed that he won't be returning to Saturday Night Live so that he can pursue other projects (though after seeing MacGruber, I'm not sure it's the best idea).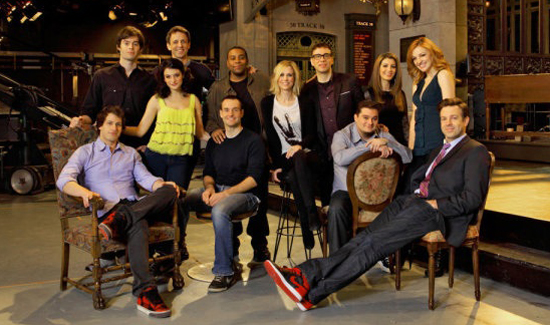 I'm sad to see Forte go, but his loss doesn't feel as devastating as, say, the departure of Kristen Wiig or Seth Meyers would be. Those two definitely help hold together the sometimes flailing show (Wiig as the strongest female in the cast, and Meyers as head of the Weekend Update desk). I also have a soft spot for Andy Samberg, who hasn't been as prevalent on the series as of late. Who is the SNL star you can't do without? Jason Sudeikis? Funny girl Jenny Slate? Do tell!
Photo courtesy of NBC