Fox Cancels Lie to Me, The Chicago Code, Traffic Light, Breaking In, and Human Target
Fox Cancels Lie to Me and 4 More, Picks Up Zooey Deschanel's Comedy and More For Fall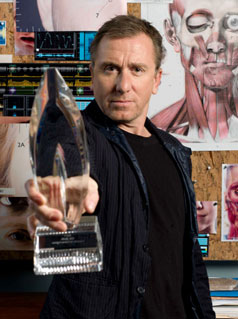 The 2011 upfronts (a week where each major TV network unveils its official Fall lineup) doesn't begin until next week, but Fox is getting an early start on its announcements. The network has revealed its plan to cancel five current shows: Lie to Me, Traffic Light, The Chicago Code, Breaking In, and Human Target. All of those shows were on the bubble, so it's no major surprise that they won't be returning next year. (In case you missed it, Fox has renewed Fringe, Glee, House, Bones, Family Guy and The Cleveland Show).
As always, upfronts mean out with the old and in with the new, and the network has greenlit a handful of pilots to take the place of the shows that have been axed. To read more about those, just
.
The New Girl: Yet another comedy about twentysomethings, this one stars Zooey Deschanel as a teacher who moves in with three guys. (Already sounds like Ryan Reynolds's Two Guys and a Girl to me, but we'll see.)
The Finder: A spinoff of Bones starring Geoff Stults, a military man who helps locate lost people and items off the coast of Florida.
Alcatraz: The latest from J.J. Abrams, a crime drama about the buzzed-about San Francisco prison that takes place in present day. It reunited Abrams with Lost star Jorge Garcia.
I Hate My Teenage Daughter: A comedy focussing on two mothers (Jaime Pressly and Katie Finneran) who have mean girls for daughters.
Will you miss any of the exiting shows? And which pilots are you already pumped about?
Photo courtesy of Fox