Fox Fall Lineup 2013
Fox Fall Schedule: Two New Comedies Join New Girl and The Mindy Project on Tuesdays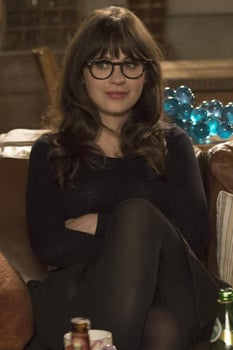 On the heels of NBC's Fall lineup announcement, Fox has announced its pilot-heavy Fall schedule. Some exciting new additions to Fox's lineup include dramas Almost Human and Sleepy Hollow on Mondays. Comedies Dads and Andy Samberg's Brooklyn Nine-Nine join the Tuesday night comedy block before returning hits New Girl and The Mindy Project, as well as army comedy Enlisted in the late Fall.
Fox has a year to determine when new midseason series Gang Related, Surviving Jack, Us and Them, and Murder Police will figure into its schedule. The other big news? Fox chairman Kevin Reilly also confirmed that 24 will be back, running in a "limited series" of 12 episodes in the Summer of 2014.
To check out the schedule, just read more.
*New show
MONDAY
8-9 p.m. – Bones
9-10 p.m. – Sleepy Hollow*
TUESDAY
8-8:30 p.m. – Dads*
8:30-9 p.m. – Brooklyn Nine-Nine*
9-9:30 p.m. – New Girl
9:30-10 p.m. – The Mindy Project
WEDNESDAY
8-10 p.m. – The X Factor
THURSDAY
8-9 p.m. – The X Factor
9-10 p.m. – Glee
FRIDAY
8-9 p.m. – Junior Masterchef*
9-10 p.m. – Sleepy Hollow*
SUNDAY
7-7:30 p.m. – NFL Game (Fall)
7:30-8 p.m. – The OT (Fall)
8-8:30 p.m. – The Simpsons
8:30-9 p.m. – Bob's Burgers
9-9:30 p.m. – Family Guy
9:30-10 p.m. – American Dad
COMING LATE FALL
Almost Human* (Monday)
Raising Hope (Friday)
Enlisted* (Friday)
COMING MIDSEASON
The Following (Monday)
American Idol (Wednesday, Thursday)
Rake* (Thursday)
Gang-Related* (TBA)