Fox Renews Glee For a Second Season 2010-01-11 09:30:20
Glee Gets Picked Up For a Second Season!
This morning at the Winter TCA, I was greeted with a very exciting press release from Fox. As if there was any doubt, the network's juggernaut Glee has been secured for a second season (not to be confused with the second half of the first season, which will air in April). Fox President Kevin Reilly said, "We've loved Glee ever since it was a pilot script, so it's been an incredible thrill to watch the show take root and see audiences embrace these characters in such a huge way this season. The show is a true and rare gem in television. We couldn't be more proud of what Ryan Murphy and the Glee team have created so far, and can't wait to see what they come up with for Season Two."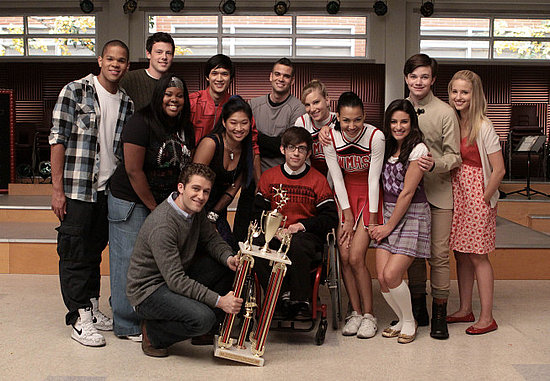 What's even more exciting is that Fox will begin a nationwide search for new members of the glee club starting this February (which means if you're one of the many American Idol hopefuls out there, maybe it's time to switch gears). The new cast members will be introduced in the season premiere next Fall.
I couldn't be happier that my favorite new comedy (and yours!) already has a secure spot in Fall's lineup next year, and I'm even more psyched about new characters — as much as I love Rachel, Finn, and the gang, the show could definitely use some fresh meat.
Photo courtesy of Fox