Free Agents Pilot Review
Pilot Scoop: Free Agents
Free Agents, one of NBC's many new comedies, premieres tonight. In the romantic comedy set in a talent agency, Hank Azaria and Kathryn Hahn play Alex and Helen, colleagues who are both emotionally raw from recent developments in their love lives (he has just divorced, her fiancé passed away a year prior). After a one-night stand, their work relationship undergoes strain as they try to figure out what they are to each other. Check out my review of the pilot below to find out if you'll want to watch this new series.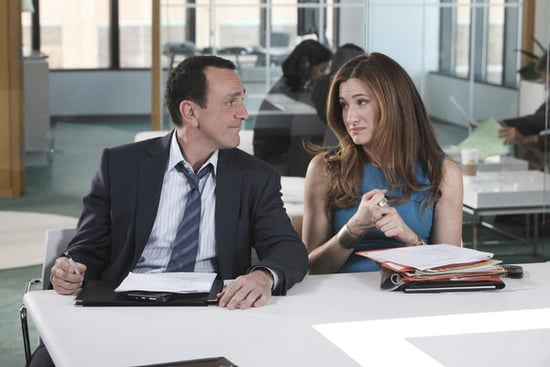 Where it works: Azaria and Hahn are both major scores, and they totally hold their own as leads, since they both usually play supporting characters.
Where it doesn't: For a show that appears to hinge on the sexual tension of its leads, I just didn't feel much heat between them, which made me really not care about their complicated relationship. What's more worrisome is that it's just not that funny.
You might like this show if: You miss Better Off Ted.
When it's on: Wednesdays at 8:30 p.m. on NBC.
See some photos and watch a preview when you read more.