Friends With Benefits Trailer #2 Starring Justin Timberlake, Mila Kunis, Patricia Clarkson, Andy Samberg, and Emma Stone 2011-03-16 12:10:10
4 Reasons Why the New Friends With Benefits Trailer Is Better Than the First
The first trailer for Friends With Benefits, the sexy romantic comedy starring Justin Timberlake and Mila Kunis as single friends who start a romance-free physical relationship, went right for the raunch. Not that there's anything wrong with that, but now there's a second, new trailer, and I'm so psyched to say that this preview makes the movie look sweeter, funnier, and just plain better. (Whether it'll be better than the remarkably similar January release No Strings Attached with Natalie Portman and Ashton Kutcher remains to be seen.) Here's why: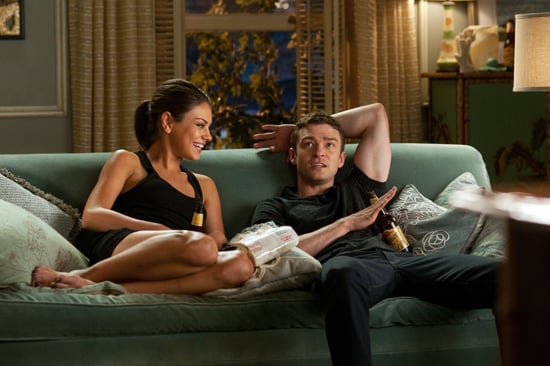 It's funnier. I definitely laughed at the first trailer, but this clip has so many more bits I appreciated. And they come evenly from Kunis and Timberlake, proving that they make an excellent comedy team as well as a ridiculously good-looking couple.
It's not trying so hard. Unlike the first trailer, it doesn't rely on nudity or F-bombs to intrigue its audience.
The supporting cast gets their due. We finally get to see Andy Samberg and Emma Stone as Kunis and Timberlake's exes, respectively. Other actors I love are also revealed, including Woody Harrelson as JT's BFF and Patricia Clarkson as Kunis's mom.
Timberlake sings Kriss Kross. Extra points rewarded for the authentic-seeming vintage photo in that scene.
Sound good to you? Watch the new trailer and let me know if you agree when you read more.