Funniest Quotes From Wedding Crashers
What's Your Favorite Quote From Wedding Crashers?
Who's excited to see Vince Vaughn and Owen Wilson in this week's new release, The Internship? If you answered yes, it's likely you've seen the already-classic comedy Wedding Crashers. There are so many great lines from the movie that introduced many of us to Bradley Cooper and Isla Fisher. I've got three quotes to start you out with, so read mine and then add yours to the comments!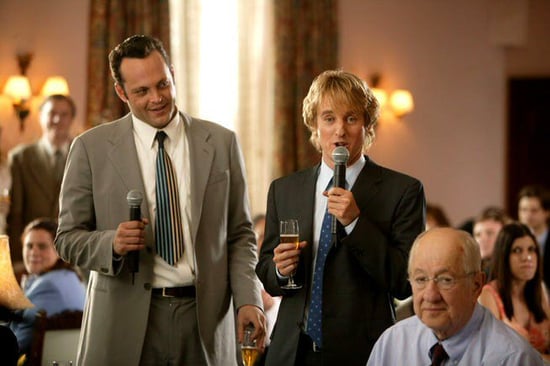 "I got a stage five clinger." — Jeremy
"You shut your mouth when you're talking to me!" — Mrs. Kroeger
"You know how they say we only use 10 percent of our brains? I think we only use 10 percent of our hearts." — John