Funniest Videos 2013
Best of 2013: The Year's Most LOL-Worthy Internet Finds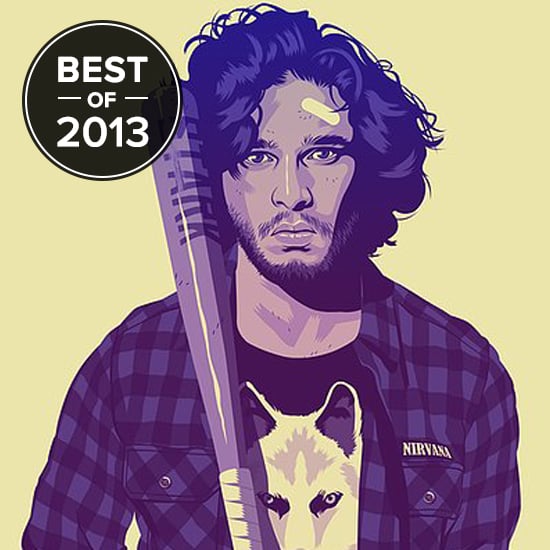 Each year the Internet brings us hilarious photos, videos, and parodies that go viral, and 2013 didn't disappoint. Along with a slew of Game of Thrones spoofs, we saw laugh-out-loud takes on Miley Cyrus's "Wrecking Ball," royal-baby-themed memes, and impressive mashups featuring everything from Mean Girls to This Is the End. As 2013 comes to a close, have a laugh and celebrate a year of Internet genius with 2013's funniest finds from across the web.
Pop Culture Favorites
A Miley Emoji Biography

It's what Internet dreams are made of — someone out there took the time to create an emoji-inspired Miley Cyrus biography, sledgehammer and all.
"I Knew You Were Trouble" ft. the Goat
Random? Very. But the Taylor Swift-and-goat duet took off quickly, spawning even more parodies with extra goats.
The Royal Baby Lion King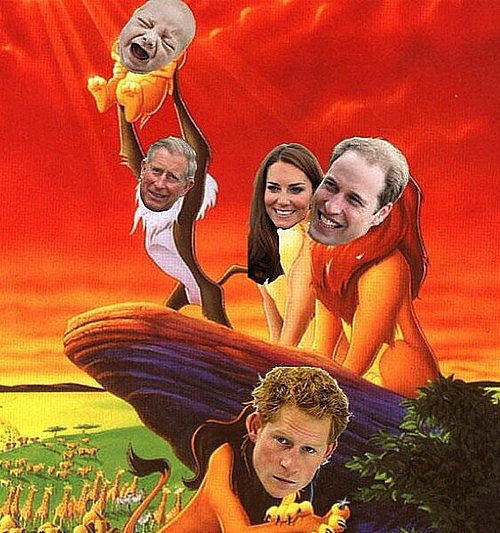 Following all the royal baby fever, royal baby memes like this The Lion King version made their way to the web.
"Blurred Lines" Parodies

There were several "Blurred Lines" spoofs, but Jimmy Kimmel and Guillermo did a spot-on parody that also starred Robin Thicke and Pharrell Williams goofing off for the camera.
A Farewell to Jay Z's Hyphen
Man it's weird to be sitting at home right now

— Jay Z's hyphen (@JayZsHyphen) July 18, 2013
We were sad to say goodbye to Jay Z's hyphen, but luckily, the legacy can live on thanks to the @JayZsHyphen Twitter account.
For more of the year's biggest LOLs, just keep reading.
Hot Dogs or Legs?

Seriously, though — sometimes it's hard to tell. Thank you, Hot-Dog Legs.
"22" Becomes "32"
One woman nailed a "32" spoof of Taylor Swift's hit "22," heart glasses and all.
The Scarlett Johansson Falling Meme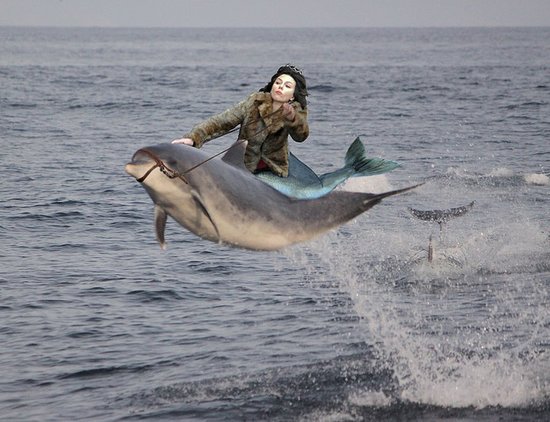 A picture of Scarlett Johansson falling made its way around the web, and soon after, a series of photoshopped versions showed Scarlett on Aladdin's magic carpet, hanging on to the edge of a cliff, and riding a dolphin. Naturally.
SNL Does "Girls"
With spot-on impressions and hilarious one-liners, the ladies of Saturday Night Live did a parody of HBO's Girls — with the help of host Tina Fey and a new character, Blerta.
"What Does the Fox Say?"
The Norwegian group Ylvis kicked off a parody craze with their catchy, bizarre song "The Fox" and its wild music video.
Vines and Instagrams
A Perfect Beyoncé Vine
Game of Thrones is notorious for killing off some of its most popular characters, so one performing group reimagined the lyrics to Gotye's "Somebody I Used to Know" for an impressively accurate video, costumes and all.
'90s Game of Thrones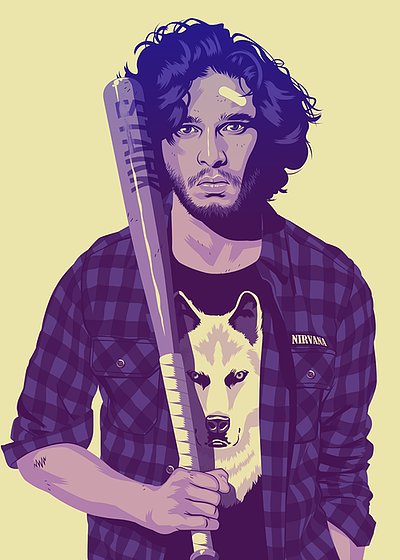 Mike, a Tokyo-based graphic designer, gave the Game of Thrones characters a '90s makeover. We're especially into Jon Snow's grunge look, wolf t-shirt and all.
Arya's Reaction to the Red Wedding

The Bad Lip Reading series brought us Game of Thrones, this time as a hilariously lame theme park called Medieval Land Fun-Time World.
Game of Thrones Gets "Simpsonized"

The characters got "Simpsonized" on the Draw the Simpsons Tumblr, with a drawing that included everyone from Daenerys Targaryen to Robb Stark. So accurate!
The Most Memorable Mashups
Cinderella and Carrie

Combine Disney's sweet Cinderella trailer with the music from the new Carrie trailer, and you get one creepy, haunting mix. You may never look at the Disney princess the same again.
Stephanie Tanner and Juicy J
In one truly random, perfect mashup, a sweater- and leggings-clad Stephanie Tanner shows off her dance moves with a routine to Juicy J's "Bandz a Make Her Dance." Uncle Jesse, the crowd, the judges — everyone's loving it. Us, too.
Celine Dion and Daft Punk
Who knew Celine Dion was such a Daft Punk fan? Well, we're not sure whether she is or not, but in one seriously clever mashup, her concert dancing has been set to Daft Punk's "Get Lucky." Perfection.
Real World: This Is the End
The cast of This Is the End teamed up with a couple of cast members from The Real World: Portland for a hilarious parody that combines the two worlds. In "The Real World: This Is the End Edition," there's some hot-tub drama, a toilet-seat fiasco, plus some inappropriate relationships with peanut butter.
The Hobbit and Mean Girls
The Hobbit plus Mean Girls gives us "Mean Elves," a magical combination of the Plastics and the Middle-earth clique. Bonus points for a hilarious cameo at the end!
All the Hilarious Animal Finds
A Puppy Learns to Play Catch
This puppy fail is just too freakin' cute.
A Dog in a Bowl
This cuddly Chow puppy is a ball of cuteness as he attempts to get out of a bowl.
A Dinosaur Wedding Crasher

In what's arguably one of the best, most hilarious wedding pictures ever, a frightened bridal party ran from a giant T-rex.
A Screaming Dog
First there was the screaming goat. Then there was Cody, the screaming dog, who sounds exactly like a screaming man. (Seriously, you have to hear it.)
The Greatest LOL-Worthy GIFs
It's Gonna Be May


*NSYNC's 2000 hit "It's Gonna Be Me" had a resurgence of popularity ahead of May with a play on the title that sounds like "It's gonna be May."
The Epic Emmys Photobomb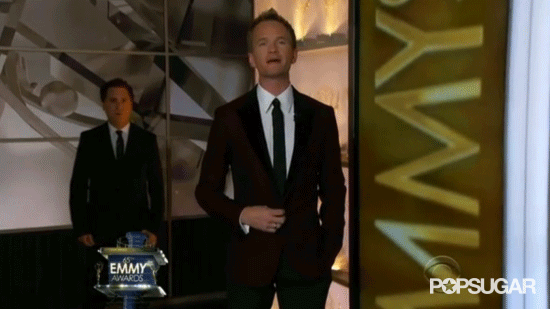 The 2013 Emmy Awards show was filled with some seriously funny, GIF-worthy moments, but none as hilarious as this man slinking away in the background while Neil Patrick Harris speaks to the camera.
The Royals Do Harry Potter


Prince William and Kate Middleton visited Warner Bros. Studios and had the cutest wand duel ever. Expelliarmus!
Matt Lauer's Halloween Costume


Matt Lauer, is that you? The Today show host did his best Pamela Anderson impression for Halloween, prompting a series of