Funny or Die Independent Spirit Awards Video Featuring Host Eddie Izzard, Juliette Lewis, William H. Macy, and Viola Davis
Buzzworthy Video: Stars Show Their Independent Spirit
The Independent Spirit Awards are like the Oscars' less stuffy cousin — airing Friday, the show doles out high fives to the best in independent film and gives its high-profile guests a bit of repose before that other event. To salute the Spirits' 25th year, a few actors share what making indie movies means to them in this video. If you were expecting it to be somber and serious, then you didn't see the Funny or Die logo.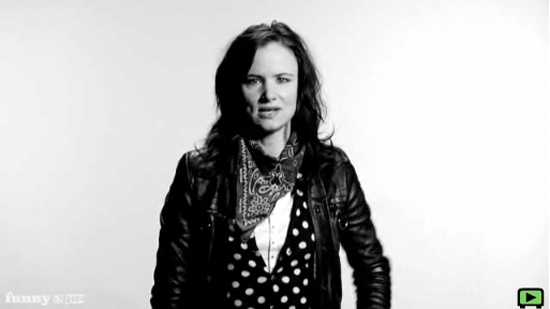 William H. Macy, Juliette Lewis, Eddie Izzard (this year's host) and more quip about the less glam side of the arty films, which include "getting paid way less than you deserve . . . and pretending you're cool with it," "Movies about alcoholics," and naturally, "sex scenes with ugly people."
Pop will be back stage at the awards on Friday, but until then, watch the video, when you
.