GCB TV Show Review
Pilot Scoop: GCB
ABC is bringing some sauciness to the midseason lineup with new comedy GCB, starring Leslie Bibb. Bibb plays Amanda, a recently-widowed woman who has to move back to her hometown for a fresh start. Unfortunately for her, the girls she knew in high school have grown into vindictive women who haven't forgotten how nasty Amanda was back then. If you're interested in this hourlong comedy, check out my pilot review to see if it sounds like something you'll want to add to your DVR.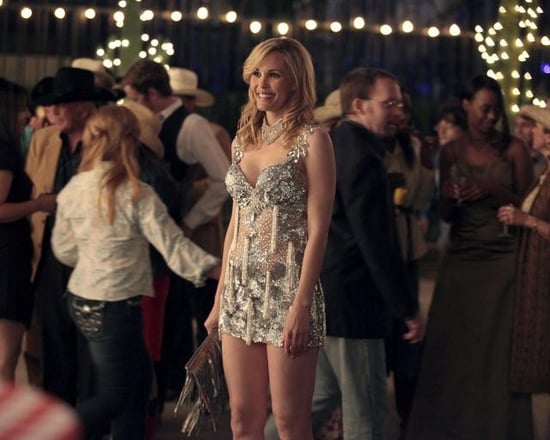 What it's about: After Amanda's philandering husband accidentally drives off a cliff, she moves herself and her kids to Dallas and into the home of her mother (Annie Potts). As she tries to settle in, she faces off with Carlene (Kristin Chenoweth) and her band of religious but catty minions who want to see Amanda brought down.
Where it works: The casting is great, particularly Bibb as the lead character (anyone who loved Popular back in the day will delight in seeing her) and Chenoweth as a hypocritical bible quoter. But no one is as spot-on as Potts as Amanda's dignified but feisty mom.
Where it doesn't: The pilot is a little too campy for its own good; the larger-than-life characters seem like they could be fun, but they also seem a bit too two-dimensional.
When it's on: Sundays at 10 p.m. on ABC, starting March 4
You might like this show if: You're a fan of any of the Real Housewives installments.
To see some photos and watch a preview of GCB, just keep reading.