Game of Game of Thrones SNL Skit With Nikolaj Coster-Waldau
Watch Jaime Lannister Crash SNL's Game of Game of Thrones!
When Zach Galifianakis hit Saturday Night Live this weekend, there were lots of cameos, including Jon Hamm and Bradley Cooper, but my favorite surprise appearance was by Game of Thrones star Nikolaj Coster-Waldau, better known as Jaime Lannister. The actor showed up for the "Game of Game of Thrones" skit that featured Galifianakis in a child's dragon costume and in total awe of the star (we feel the same way!). Watch if only to hear Galifianakis call Coster-Waldau a "long-haired angel."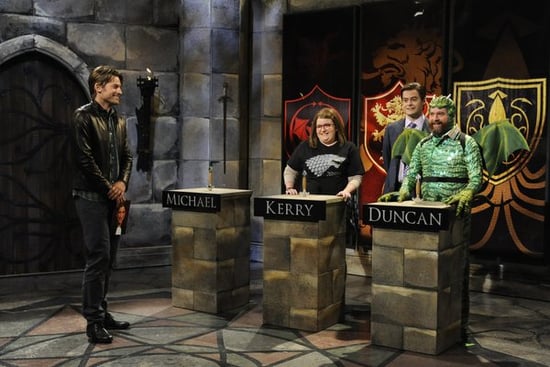 Watch the clip after the jump.