Game of Thrones Cast Reacts to Sansa Rape Scene
A Lannister Defends the "Horrible" Sansa Wedding-Night Scene as "Quite Important"
When Eugene Simon, who plays Lancel Lannister on Game of Thrones, stopped by our studios last week, we naturally wanted his take on some of this season's most impactful moments, including the wedding-night rape of Sansa Stark. The scene outraged many fans of the show, who criticized the remarkably disturbing moment as gratuitous and unnecessary. Simon told us he himself was surprised by the episode. "I actually hadn't — because I got certain scripts — I hadn't expected that scene to be done the way it was."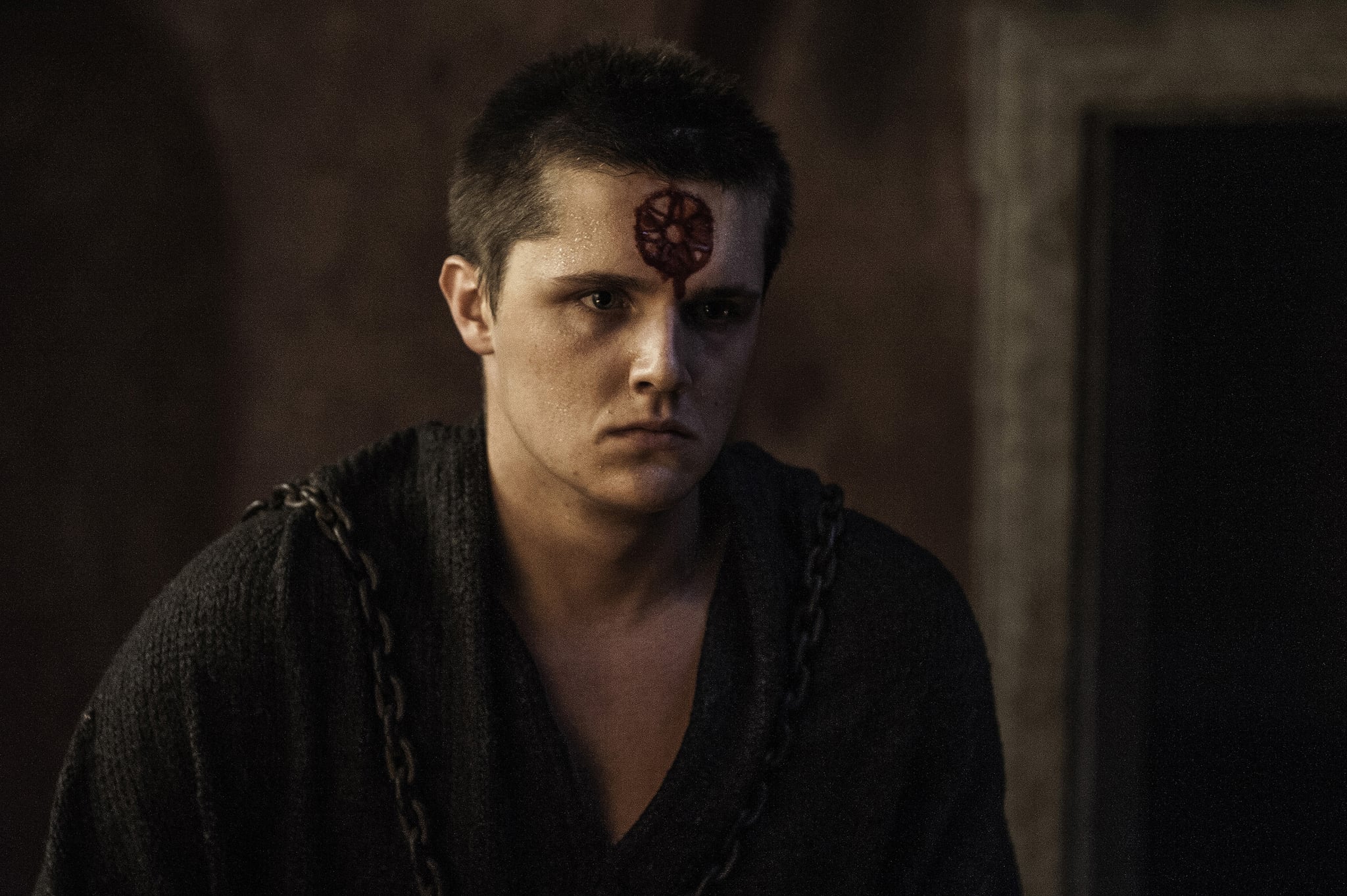 Still, Simon defended the show's telling of the storyline. "It is a controversial scene, because it is a sexual assault of a main character, of a young lady," he continued. "And I can totally understand why that definitely would have caused a stir. We are telling a story — whilst this is fiction — based in a medieval time, in a medieval frame. That is, quite very simply, an unpleasant moment in history. I think Wars of the Roses was sort of one of the greatest influences on George [R.R. Martin's] writing of this book, the fall of Rome. . . . Those sort of events fall into that time in history.
"It's horrible. It's absolutely horrible, and I got a couple of people distressed on Twitter about it, and I understand. But I do think, ultimately, that we're telling quite a visceral story — at least in her world — and I do think it should have been part of the script and part of the story. I think in the long run you'll see it's actually quite important for the message that was being sent in the story of Sansa."
Stay tuned for more from our interview with Simon next week.