Game of Thrones Premieres Sunday April 17 on HBO
Are You Excited About Game of Thrones?
HBO's new series Game of Thrones premieres tonight, bringing with it a new angle on medieval times. Based on the novels of the same name, the fantasy series follows the fictional Seven Kingdoms of Westeros and the wars among them and within each noble family for control of the throne. Lord of the Rings' Sean Bean stars as key player Eddard Stark.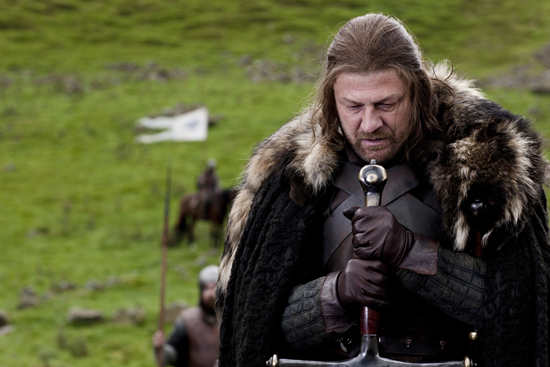 It's a good time to get your Dark Ages-set TV fix, as Starz's series Camelot is also currently on, but Game of Thrones has a different feel, which I'd chalk up to its being on HBO. The cable network has been going all out promotion-wise, and by the looks of the Game of Thrones trailer, the show will have no shortage of sex, violence, and mystery. So I'm curious about who's going to watch it, and why — are you a fan of the books, or are you just drawn to the genre?
Photo courtesy of HBO